Johnny5thWheel&thecowards – Diary Of A Liar
aaamusic | On 02, Apr 2013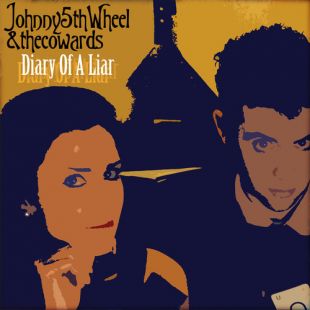 Preston, Lancashire artists Johnny5thWheel&thecowards call their sound steampunk-doom-jazz, which experimentally mixes folk with psychedelia. Influenced by Tom Waits, Scott Walker and The Flaming Lips, it's members are Richard Lomax, Stevie Guy, Dave Watkins and Dave Barker.
Diary Of A Liar, their latest single,  is released on Monday April 1st, 2013 on Shhh! Records. The B-side is an imaginative version of the Anthony Newley and Leslie Bricusse's classic Pure Imagination. The single follows the release of their second album Music To Shake'n'Shuffle To on Sotones Records.
Diary Of A Liar is expressive and inventive in a mild, quirky and unconventional way. Lead singer Richard Lomax's delicate voice, with it's mischievous and innocent tone, rises above the soft and catchy instrumentation.  The song has charm, mystery and originality and sounds a little bizarre whilst avoiding being unsettlingly dark.
★★★★★
Anthony Weightman