Modeselektor – Live @ Roundhouse
aaamusic | On 20, May 2013
Friday 17th May
Modeselektor's 2011 album 'Monkeytown' felt like a much bigger event than previous albums. This was down to a number of factors: It was their first album since 2007's 'Happy Birthday', and was released in the aftermath of their wildly successful collaboration with Apparat – 2009's 'Moderat'. Furthermore, 'Monkeytown' came at a time that experimental electronic music had a found wider, borderline mainstream audience, with artists like Flying Lotus and Four Tet taking beats to indie fans, and a certain Thom Yorke – who featured on 'Monkeytown', and also released a electronica-orientated Radiohead album that same year – was jabbing his fingers in all sorts of producer pies. The music terrain, coupled with their most accessible album to date, took the Berlin duo's developing live show to prominent festival slots (e.g. last year's Sonar and Field Day) and bigger venues (e.g. headlining The Forum). Their accomplished, humour-filled album and live show struck a chord with everyone from underground techno fans to stadium trance fans, and anyone in between.
However, the fallout from all this Modeselektor action and attention was that by the end of 2012 many, including myself, started to grown tired of them. The album became overplayed, and their live show, though hugely enjoyable the first time, became boring second/third/fourth time round. It didn't help that the setlist, visuals and even the interactions were being replicated without divergence (much like when Magnetic Man toured their debut). Modeselektor sounded like they had lost their sense of adventure.
As they start tonight's headline performance at The Roundhouse (their only UK show of 2013), there is a worry that it's going to be more of the same; a lazy rehash of their 2012 show. Two tracks in, however, and the natural, boundary-pushing urgency of their formative years kicks in, and what follows is the most blistering Modeselektor live show to date.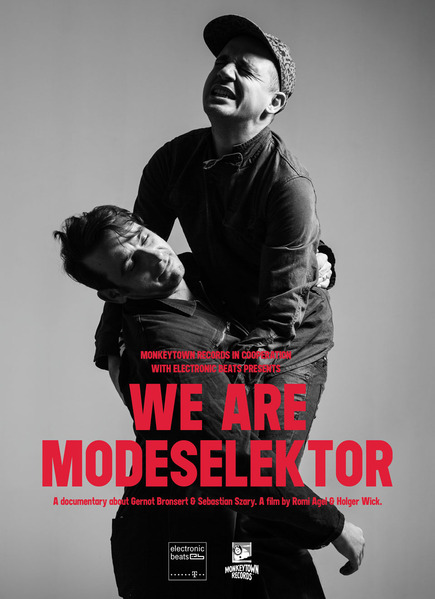 But first: the support. After Siriusmo warms up the growing London crowd with futuristic, twitchy electro and bass, Mouse on Mars deliver a rousing live show. The German duo are now in their 20th (!) year of making progressive electronic music, and considering they have been making IDM for as long as that acronym has existed, their influence remains severely unacknowledged. Backed by some trippy (predominantly) black and white visuals, the duo run through highlights from their 2012 album Parastrophics, often stretching and distorting them, and other sound clips clips ranging from pounding techno to dubstep. It may be a little intense for 8pm (particularly the strobe lighting), but the quality of their mixing is undeniable. The highlight is an extended version of 'Chordblocker, Cinnamon Toasted', aired early on.
Next up is the multitalented Apparat – aka Sascha Ring – who takes to the decks for an hour-long DJ set of melodic techno, layering the electronica with building euphoria in the same way he has done with much his post-rock influenced solo work. At one point, the Berlin resident stretches out a piece of sparse, almost orchestral minimal techno for over ten minutes, before unleashing an atmospheric wave of subdued sounds as the drop – made all the more beautiful by witnessing the frustration of those attempting to rave along. As is always the case with an Apparat DJ set, the biggest response comes from an airing of Moderat's 'Rusty Nails' (a song that got this reviewer so pumped up that he ended up curled around a Roundhouse pillar with a twisted ankle).
By the time Modeselektor enter the stage the crowd is as frenzied as The Roundhouse has ever seen. Backed by visuals on an intentionally uneven screen, plus a singular wing screen, the duo command their equipment with their usual swagger. Their set remains heavily influenced by their 2011 album, with 'Blue Clouds', 'Girlwalker' and 'German Clap' containing the darker tones of Modeselektor's fusion of techno, hiphop and glitchy electro. As with their 2012 shows, there are moments of humour, often verging on camp silliness, such as the phone-call and visuals of 'Pretentious Friends', the trademark champagne shake-and-spray, and the glorious closer 'Berlin', with the female vocal parts sung by Mode's Sebastian Szary (and, for a brief moment, Apparat and Siriusmo). However, what sets tonight apart from the live show of yesteryear is the addition of complementing material, especially the injection of some harder techno, grimier glitch-hop and more intricate melodies into and in between well-known songs.
As the touring cycle for 'Monkeytown' draws to close – save for some more promo shows for their new documentary 'We Are Modeselektor' (aired earlier tonight), and a few more festivals slots – anticipation for their forthcoming Moderat albums and shows with Sascha Ring grows and grows. But let us not forget the domination of Modeselektor as a solo entity this last year and a half. Whereas they sounded weary towards the end of last year, Bronsert and Szary have rediscovered their mischief and unpredictability. This particular Mode chapter may be nearing its end, but they have never sounded so strong.
Clive Paris Rozario