Dave McPherson – Live @ Camden Barfly
aaamusic | On 10, Jun 2013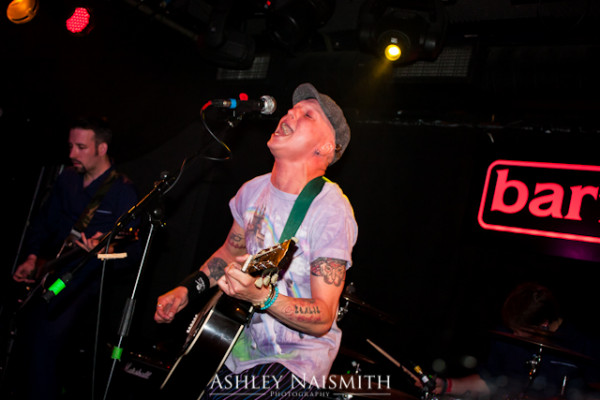 London, Thursday 7th June
This isn't the kind of gig I'm used to going to.  Instead of the drunken mosh of the nearby Underworld, where Dave McPherson's other band InMe wouldn't be out of place, the atmosphere at Camden's Barfly tonight is positively friendly.  The fans are out for a night of acoustic music, something to sit back and enjoy, something to savour.
As the first act, Hadleigh Ford, comes on stage, it's clear he's relatively unknown.  There's a decent crowd gathered and he quickly proves that not only is he a funny guy, he's actually a lot of fun to listen to.  Playing tracks from his debut solo album, Solow, the Essex born singer/songwriter made people happy, and isn't that why they came out?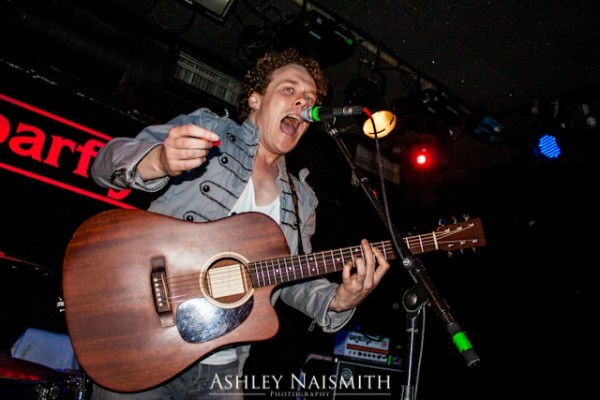 Up next is the self-deprecating guitarist from the Liverpool alt-rock band Anathema, Danny Cavanagh.  After two failed attempts at starting his Pink Floyd cover, 'Another Brick in the Wall', he finally gets going.  Playing a mix of Anathema songs, covers, and solo-works, Danny entertains.  He gets a lot of laughs, although a few were definitely at his expense.  He's a talented guy who warmed the crowd up well, but he seemed to fall short.  A shame.
As he comes on stage, it feels as if Dave McPherson is cheating just a bit.  While the other guys have only had their guitars for company, the InMe vocalist has brought a band with him to promote his solo sophomore Dreamoirs. Although this music is far removed from his work with InMe, it still seems disjointed with the opening acts; it lacked their sincerity.  However, Dave has much touring experience and as he dives in with 'Snowball', the volume is cranked up and the crowd liven up with it.  Musically, Dave is a very talented guy and the songs definitely strike a chord with the fans, but drunken heckling wasn't dealt with and thus a few spoiled the show for the many.  Saying that, 'Kingdom' was awesome, and ending with a cover of 'Boom! Shake the Room' was, in a word, hilarious.  In the best possible way.  A fun end to the day.
Ashley Naismith
Check out our review of Dreamoirs here…