AAA Music Approved: Cotton Wolf
aaamusic | On 24, Mar 2014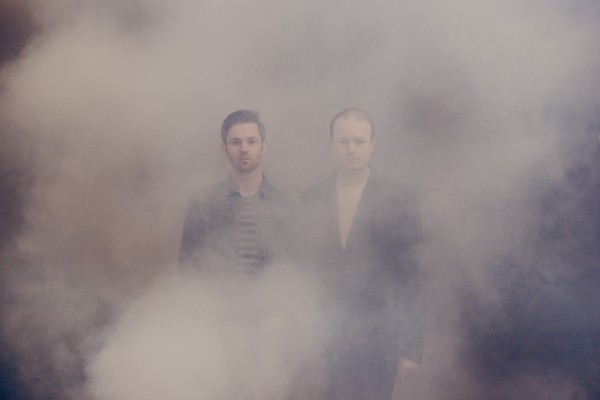 AAAmusic: Who are you and where are you from?
We're Llion Robertson and Seb Goldfinch – aka Cotton Wolf – based in Cardiff, and have been working together since 2007, producing and writing arrangements for multiple Welsh Music Prize nominated albums. We both have a longstanding love of electronic and Classical music, and bring both of our individual strengths to Cotton Wolf.
AAAmusic: What inspired you to get into music?
We love the freedom of electronica to bring any sound or instrument that we like the sound of to our music. We both have a broad and eclectic base of influences, including classical music, electronica and children's TV music, such as that of the nostalgia-inducing Freddie Phillips. When we were growing up we loved messing around with tape-recorders and making weird collages from recording bits of vinyl, much to the annoyance of our parents!
AAAmusic: What have you done?
Our music's been played all across Europe, and been used by BAFTA award-winning Director Mei Williams on his BBC documentary The Girl with Two Hearts. We released our first EP to critical acclaim and our new Cloud City EP will be available on Monday 14th April on Strangetown Records.
AAAmusic: What are you like live?
As musicians, we've played various gigs all over the world including New York's Webster Hall, the O2 in London, and Brecon Jazz Festival. We aim for excitement, elements of improvisation and spontaneity, with plenty of sub!
AAAmusic: What makes you different?
We are both producers and instrumental musicians, and coming from different musical backgrounds of electronic dance music and Classical training we bring the strengths of formal composition, classical structures, as well as modern engineering and production skills. We're into strong memorable melodies, and tight arrangements with no filler, ensuring that every moment of the musical journey counts.
AAAmusic: Physical vs Downloading vs Streaming…How do you listen to music?
For ease of hearing new artists' music, sites such as Spotify allow instant access to music that might not get much radio airplay, but that same access can also make the music feel more throwaway due to the ease of flitting from one band's webpage to another. We enjoy listening to a physical album all the way through as opposed to the rather prosaic feel of looking at a list of track titles on a computer screen which stops one's imagination being taken on a journey by great music.
AAAmusic: What have you been listening to?
We've been enjoying Zoon van Snook's album The Bridge Between Life and Death where he's created a series of beautiful sketches of Iceland incorporating acoustic instruments and recorded ambience with his electronic music to create a really soulful and classical record. We also love the sound of Lapalux where he fuses modern psychedelic glitch production with great melodies.
AAAmusic: What are your aspirations for the future?
We are currently working on a third EP, putting together our live set from all our recorded material for a series of live shows across the UK starting with the Focus Wales 2014 music festival in April, and working on an album. So we're pretty busy at the moment!
Questions answered by: Seb Goldfinch of Cotton Wolf…