Kelpe + Shigeto – Live @ Electrowerkz
aaamusic | On 17, Jun 2013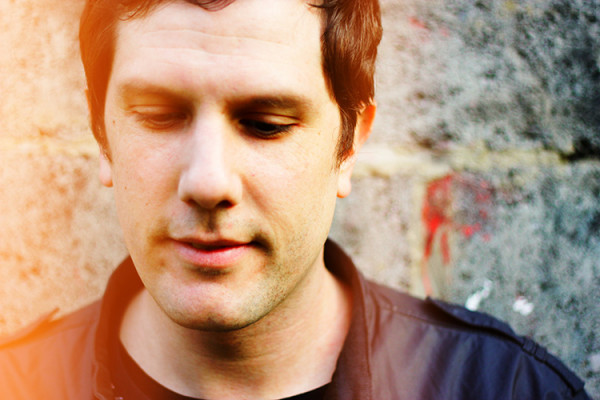 Friday 14th June, London
Considering Electrowerkz is a damn cool and grungy little warehouse, with terrific sound and industrial décor not unlike a Berlin club, it's odd that it doesn't feature more electronic showcases. Tonight, Soundcrash – the most consistent and exciting promoter of electronic music events – has taken over this underrated space for the launch party of Kelpe's brilliant new album.
First up though is Shigeto – a forward-thinking Michigan artist who rarely seems to grace our London venues (so props to Soundcrash for one hell of a booking). Zach Shigeto Saginaw is not just an incredible producer, but a formidable drummer, and his renowned live show has him splitting his time between programming and looping beats, and settling down to a full kit for an onslaught of off-kilter, rock drumming. On record, his productions – for the Ghostly label, home to Gold Panda – are a heady fusion of chopped hiphop, ethereal RnB and early FlyLo-esque experimentation, flitting between chilled, heavy and hectic seamlessly. Live, the electronic beat and glitches of his music are second to his intricate but solid drumming, marking out Shiegto as a producer to really watch rather than close your eyes and lose your mind to. Thrilling stuff.
Kelpe's new album – Fourth: The Golden Eagle – is, as the title explains, his fourth LP. His music is predominantly grounded in instrumental hiphop; chopped up and interwoven with basslines than often border on the grimy. Kelpe – aka Kel Mckeown, from Loughborough – is too often labelled as being heavily influenced by the LA instrumental hiphop scene. Sure, his music sounds like it's straight from the school of Low End Theory, but it's important to note that instead of being a lowly Brainfeeder imitator, Kelpe was making this kind of dark, twisted hiphop long before Brainfeeder became the point of all reference. His debut came out in 2004, two whole years before Flying Lotus' debut 1983.Mckeown doesn't seem bothered though – he has just continued to quietly release progressive and uniquely melodic compositions for nearly a decade.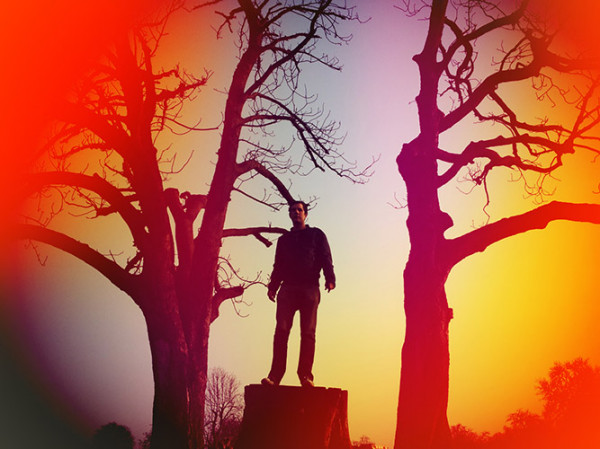 This year, however, Kelpe's profile seems to have been raised somewhat, and this, I think, is partly down to Soundcrash's continued support (the first time I saw his live show  was alongside Clark and Daedelus at a Soundcrash April show at KOKO). It's also down to the fact that this kind of music has never been more popular. Oh, plus the added bonus that Kelpe's new music is by far the best of his career.
Tonight, and like KOKO in April, Kelpe is joined by a live drummer: regular collaborator Chris Walmsley. Whereas his set at KOKO was driven by rather heavy dubstep bass, tonight the complexities and synthetic melodies of his new album are the priority (although doses of bludgeoning bass are still occasionally dropped). Walmsley's able drumming complements the synth-laden music formed by Kelpe's manipulation of digital and analogue equipment; hiphop always sounds best with true drum beats, rather than distorted, programmed drums. Kelpe's music is undeniably great, but since there is so much of this genre out there at the moment, it really is the addition of live drumming that makes him such a worthwhile live entity; similar acts like Nosaj Thing and Lapalux perhaps use visuals to make a live performance more engaging, but very few use any kind of live instrumentation.
Sadly, the evening comes to a close as quickly as in began (this being an early show), with the divine couplet of Shigeto and Kelpe done and dusted within two hours of commencing. Hopefully someone will book Shigeto soon (please), and with the growing positive conversation around Kelpe's new album, I'm sure we'll be seeing a lot more of him very soon.
Clive Paris Rozario