THE RED PAINTINGS – Wasps
aaamusic | On 08, Sep 2013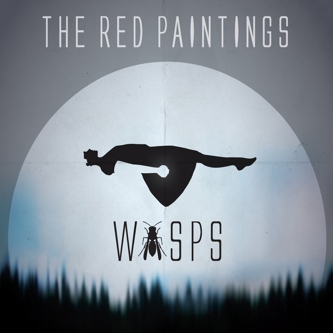 So, reeling from my disappointment over Nine Inch Nails, lo and behold, a press release marked "for fans of NIN" appears in my inbox. So, cynically, I mutter to myself and brace for a cash-in copycat act. And yet, after a few listens, I find myself quite pleasantly surprised by The Red Paintings.
The moody, electro-tinged 'Wasps' does indeed have the aural equivalent of a Nine Inch Nails t-shirt on, but this isn't a weak, angsty copycat, but a track that shows a band approaching a point where they could stand up on their own artistic merits. The dark, tense guitar riff that coils with sinister grace for the first half of the song evokes a hybrid of alt-rock gloom and the tortured child of a Morricone soundtrack. Then the chorus kicks in, and plunges cyborg hands into the viscera of the listener with a heated electronic beat that is impossible to ignore. The vocals, in both hushed and shouted delivery, are more indebted to the hoarse bark and vulnerable murmur of Kurt Cobain than anyone else; although this isn't new by any means, vocalist Trash McSweeny (yes, yes, I know…).
But where The Red Paintings excel is not the angst-ridden first half of the song, but the climactic second half. Here, the electronica is laid alongside the organic tones of a string section, albeit briefly. The addition of a real organic element such as this does much to lift this band from being a simple industrial rock band. However, that said, it is a brief and not entirely well-used device: the idea of real strings in a band, ideally, is to layer and compose the different instruments, rather than to just throw all of them in for a minute towards the end to make the track louder and more exciting. Although the music video (itself rather cliché) shows the string section playing earlier on, I was very hard-pressed to hear them.
Overall, The Red Paintings show a degree of promise: the symphonic/industrial hybrid, if worked on, could prove very interesting indeed, with its mix of organic emotion and relentless machinery. Yet the songwriting and imagery at this stage remain rather trite and occasionally simplistic. However, I'd be rather interested to tune in a year down the line, as a bit more work on their part could yield something really rather good…
Katie H-Halinski