AAA Music Approved: Max Raptor
aaamusic | On 09, Sep 2013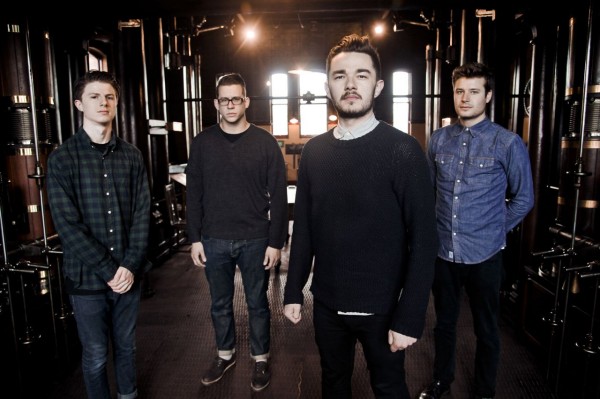 AAAmusic: Who are you and where are you from??
We're from the villages…think League of Gentlemen Staffordshire/Derbyshire border. We formed at school years ago but started taking it fully seriously in 2009 after our booking agent at the time got a call from Billy Talent's agent asking us to be main support for a string of dates. It gave us the kick we needed and we started writing and recording; we got some breaks and got a mini album down. Portraits has been an awesome set of songs to play and got us the recognition. Hopefully our debut full length album Mother's Ruin will give us even more of a chance to get our music into the ears of the discerning public!
AAAmusic: What inspired you to get into music?
We've always loved writing and playing and I think we constantly want to see how far we can get – each day brings something new. We've suffered our knock backs but I think that spurs you on. Punk is also an amazing way of getting away with getting your opinions across. We love anything energetic and chaotic, chanty and hooky and music that brings everyone together. I don't know what inspired us. I don't have any idols I look up to as direct inspiration and I try and keep my head in the sand when it comes to new bands. Anything new I listen to will usually be a completely different genre – keeps us fresh and original I think.
AAAmusic: What have you done?
Ha, what a question, that's what my Mum said when I took my dog for a walk with a remote control truck when I was six – dog didn't like it. We toured with The Stranglers, Billy Talent, Reading/Leeds and a load of other festivals. I think we're most proud of the music we've recorded and how people have responded to it. We've always gone out and played for our lives and that's what we'll continue to do. Picking up loyal fans who get our music is definitely the biggest compliment thought and that's what keeps us going!
AAAmusic: What are you like live?
We've played with lots of bands and we've made a lot of really good mates: Hildamay, Scholars, The JCQ, Dinosaur Pileup, The Stranglers, Billy Talent, The Darkness…so all sorts of live bands. But they're all great people and we've had a lot of fun touring with them. Our last tour with Dinosaur Pileup was just how a tour should be; really laid back, everyone got on, no pressure and people just came to have a good time…and they got their monies worth. Would love to tour again with those boys. The crossover really worked – Punk n Grunge seem to fit well together. We're loud, full of energy and and the more chaotic the show, the better we say…it's down to the fans. We've had some great festivals this summer – YNot, 2000 Trees, Leopalloozza – where the crowds were completely mental. Love to see this.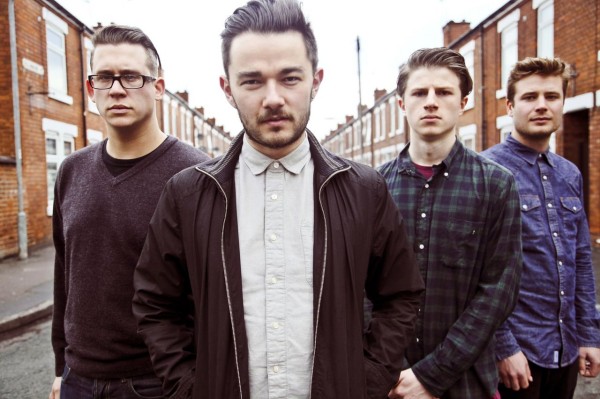 AAAmusic: What makes you different?
We're British…we sing with British accents (not Hugh Grant-esque) but you can tell we're from the UK and not pretending we're from the States. Our guitars and the way we're writing is steeped in British punk but at the same time you've got an American sound nestled in there somewhere. Our lyrics are laced with our opinions and views and political hollers but it's never preachy and while that's all integral to the band we never like to over cook it. I think our fans are a smart bunch who want to move away from the tame and meaningless and can relate and get their teeth into these tracks. I think when we write as well we're laying down a piece of string – so in a few years time you could go back to these years and pick out these songs to represent certain times…that's what punk's all about right??
AAAmusic: Physical vs Downloading vs Streaming…how do you listen to music?
When I was about 14 I used to tape straight from the radio and then you'd have to quickly flip the tape over so there would always be about five seconds of the song missing…I loved doing that but now it's become a bit clinical but I think each person is different and people have a choice of how they want to listen to music, watch films, read the news. It's just an evolution of the media and people take on what is easiest for them. Things will always return to it's simplest form though eventually, perhaps not tape but physical will always be there in some form, surrrreeely? For us, we just need to write the music people will want to see live. Recording our live sound is the most important thing to us. The little imperfections and fingers on strings and creaks we've left in on purpose. There's no point in making it sound completely polished. It comes over false and contrived.
Oh and would love to get some vinyl pressed….
AAAmusic: What have you been listening to?
Okay, I've asked the band too…
Pete – Touche Amore, Basement & The National
Wil – Hot Snakes, Janelle Monae & Richard Hawley
Ben – Drenge, Virgin Marys & Tigercub
Matt – Letlive., The Arteries & Dinosaur Pileup
AAAmusic: What are your aspirations for the future?
So we release our album Mother's Ruin on 30th September and from their we're touring a short run of dates in October. 'England Breathes', our single, comes out and they'll be loads of touring, some more videos and some really cool things coming up in 2014! They'll be some big news coming in the next month!
Questions answered by: Wil of Max Raptor…