TAYO IRVINE HENDRIX – Crazy Dayze
aaamusic | On 10, Sep 2013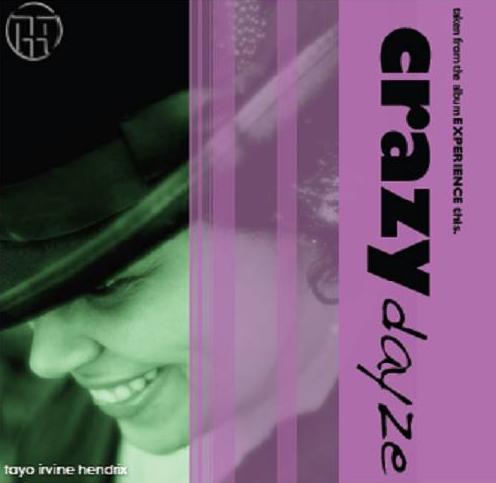 Tayo Irvine Hendrix has a sound of her own, and it was well expected. After all, being Jimi Hendrix's daughter, she could only build up a talent for music – and was given a drum at three years old to ensure this. Since then, Tayo went on to become a percussionist, songwriter and composer as well as a singer.
Her percussion influence can be heard in her new single – 'Crazy Dayze' – a dynamic, classic blues piece that opens with plain drums. They are immediately followed by the singer's husky voice telling you things like "take off your shoes" and "take off my bra". You are then carried away by riffs of electric guitar, and by the singer's resonant and warm vocals. Tayo alternates all the while between sensual commandments and voluptuously sung choruses, the piano accompanying her continuously with a syncopated, catchy jazzy rhythm.
The overall piece has a slight 90s-punchiness, sprinkled at the end by bits of flute. It is definitely a nice blues track; the kind of blues corresponding to Tayo's lively, colourful personality.
'Crazy Dayze' will be part of her Tayo Irvine Hendrix's album EXPERIENCE This, which was mixed by Blake Eiseman, the man accountable for Pink's notoriety, and who has worked with Usher, Janet Jackson and Aretha Franklin. It is to be released on September 23rd, to start autumn on a swinging note.
Gallorini Marguerite