JOSH TAERK – Grace
aaamusic | On 18, Sep 2013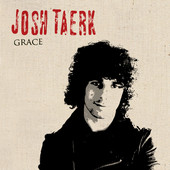 We all have experienced a one way crush and – fools as we are – we never realised what that was really about, until the moment we looked back and, with a new found maturity, realised we never stood a chance. It's fine, it's a ritual and, in most case, is what moves people to create art.
That's exactly what happened with Josh Taerk, a Canadian songwriter, about to release his début album Josh. His new single 'Grace'  draws from his personal experience in school. Same old same old: boy meets a girl, someone ends up heartbroken. There's nothing new about that, but Taerk didn't simply tell the episode, he used it to actually explain one's responsibilities towards other people.
Because of his personal influences, this young musician is paired with the names of Bruce Springsteen, Jackson Browne and Counting Crows. Unfortunately – at the moment – he doesn't have the depth and the maturity to be matched with the gods of songwriting.
'Grace' is a nice song, on the pop side; both lyrics and music don't really make an impression. The naivety that runs trough Taerk's single – and discography more in general – doesn't make you smile and hope for the best. On the contrary, it makes you shake your head and frown, feeling strengthened by his clean voice.
It probably won't be a memorable hit, but it always take guts to parade personal experiences and traumas for other people to see and judge it, and this it's admirable enough.
Monica Guerrasio