BEASTMILK – Climax
aaamusic | On 01, Nov 2013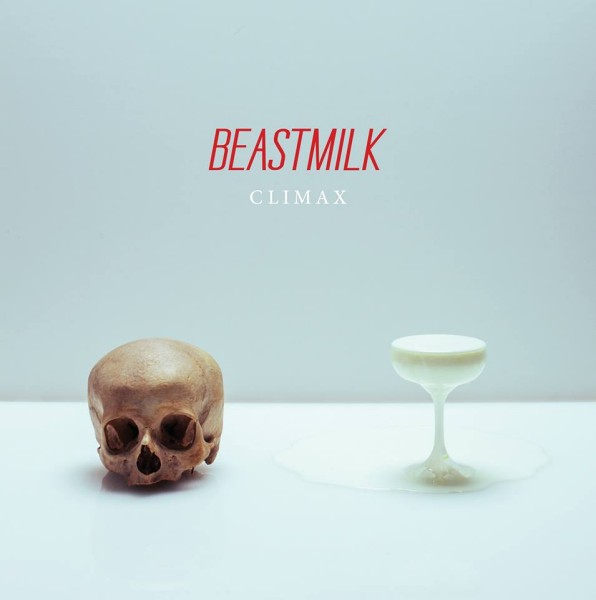 Beastmilk's Climax begins, not with a warm welcome in from the cold, but with a detonation. The opening siren-like screech of the guitar and stimulating rebel yell of 'Death Reflects Us' acts as an announcement of a Nordic force to be reckoned with; a feeling that stands consistently throughout the album. There is a masterful mix of Ian Curtis-esque vocals with a gratifying, Finnish nod to metal. The result is a loud battle-call that is pliable to metal enthusiasts and 'indie-rock' casuals alike.
Climax is clearly built with heavy metal architecture crossed with a post-punk disposition which is a compelling transformation of the genre; also relevant at a time where the music fan longs for a blend of different areas of the musical spectrum. The darkened lyrics and confident battle-cry, as well as moments of haunting choir-like chanting, are certainly refreshing and something many modern post-punk bands would shy away from. There can be parallels drawn between Beastmilk and bands such as White Lies who share a 1980s-style, anthemic vocal drawls; however White Lies having that 'indie band' safety net that Beastmilk instinctively shun for a more iron-fisted agenda.
The album features an artful balance of blustering, marching instruments, magnificently dark lyrics combined with, dare I say it, pop-structured choruses; a salute to Jesus and Mary Chain's formed chaos. However the listener is not constantly besieged by thrashing guitars but dropped into intervals of dark clarity at points; allowing time to collect themselves before being swept back up into the blitzkrieg. Beastmilk masters those important void-like moments of atmospheric, ethereal guitar-strikes and heavy, uncomplicated drum beats; with the vocalist's intriguing and harrowing twists and turns to guide you along. Climax plays host to many strange and sinister twists in note and chord changes that keeps you guessing, providing an interesting expedition; something that is essential in 2013.
The heavy rushing of guitars in the album may prove to pigeon-hole Beastmilk into 'just another angry rock band', however when one listens closely there are layers instrumental intricacies that guide you through the ominous caverns of their minds; pulling you in the direction that they want to take you.
Beastmilk are onto something special that many music fans are waiting for, an instrumental awareness and sophistication that is something to 'mosh' to. Climax could be played from start to finish live and still keep a crowd interested; taking them through the moments of heated attack and foreboding intermissions of reflection. Their confidence is unmistakable and they're not begging people to like them, providing an unshackled and unrestrained experience.
This album proves to be a very relevant rallying-call that can cross the divide between music fans, allowing metal expression into the post-punk psyche. If Ian Curtis had not departed this world prematurely, this is what Joy Division may have developed into. If they had gone on past 1979 we would have seen a mastering of the dark vocal energies with instrumental intricacies in a more clear-sighted and robust package.
Liam Dodd