Marcus Miller – Live @ Royal Festival Hall
aaamusic | On 29, Nov 2013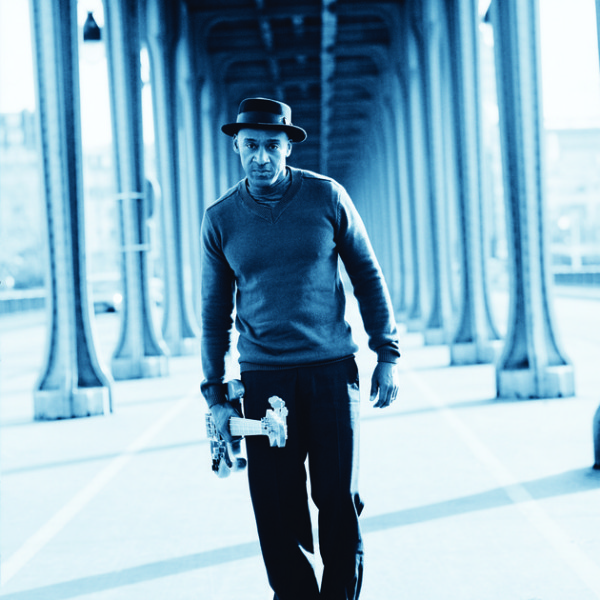 Saturday Novemer 23rd, London
American jazz multi-instrumentalist Marcus Miller is also a composer and producer. He's classically trained in guitar, keyboards, saxophone and clarinet and during his career he's worked with Miles Davis, Luther Vandross, Herbie Hancock and David Sanborn.
This EFG London Jazz Festival sextet performance was part of a lengthy European tour and he was joined by Adam Agati (guitar), Brett Williams (Piano and keyboards), Robert Searight (drums), Alex Han (saxophone) and Lee Hogans (trumpet).
Following the energetic 'Panther' there was a fresh and moody version of the soul funk classic 'Mr Clean' by Freddy Hubbard. Strangely,the number 'Revelation' had an introduction 'from a Puccini album'. 'Dr Jekyll and Mr Hyde',described by Marcus as 'schizophrenic', was relaxed and soulful to begin with, but became more insane and uninhibited as it progressed. The frightening 'Gorée' was named after a Senegal island where slaves were kept before an Atlantic journey to America. Concluding the evening with The Beatles 'Come Together', they succeeded in imprinted their own powerful harmonies on this famous Abbey Road song.
The evening's music was intense, coherent and intimate, but very difficult to categorise. Marcus improvises and creates songs with great precision, but also chemistry and immediacy. They're mature and emotional and he likes the rhythms to 'relate to the way people walk down the street today'. The songs mostly reflected his 2012 album Renaissance, a project to try to revisit the Miles Davis album Tutu.
Anthony Weightman