A CHAT WITH: ROBERT GLASPER
aaamusic | On 29, Nov 2013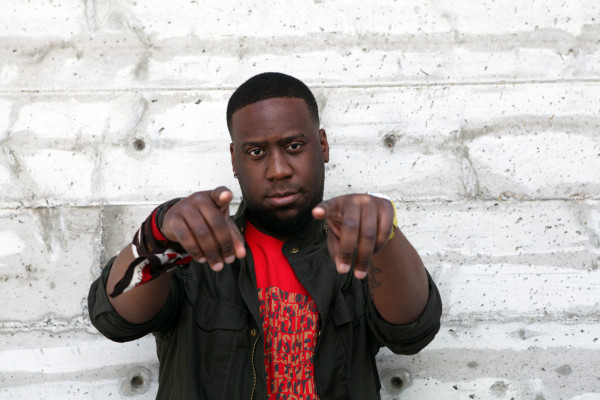 Robert Glasper is part of the "new breed" of modern jazz artists taking the genre to a new audience. Along with artists such as Christian Scott and Jose James, this 35-year-old pianist-producer has been fusing new age sounds with oldschool jazz. In 2012 his Robert Glasper Experiment album Black Radio won the Grammy for best RnB album, bring Glasper and his band considerable exposure. He recently released a follow up, Black Radio 2. Fresh from jamming unannounced with Christian Scott at his London Jazz Festival Ronnie Scott's concert last week, Robert Glasper found time to answer a few questions with AAAmusic Editor Clive Rozario…
AAAmusic: Although you're widely considered a jazz musician, much of your output, including many of your collaborations, are more closely connected to RnB and hip hop – particularly your work with the Robert Glasper Experiment. Are you more comfortable or aligned with any particular genre?
Robert Glasper: No, maybe I prefer jazz but I'm just as comfortable with hip hop and R&B.
AAAmusic: You've worked with so many iconic hip hop artists, such as Snoop Dogg, Common, Mos Def and Lupe Fiasco…Do you normally approach artists you admire and want to work with for collaborations, or do they tend to get in touch with you first?
Robert Glasper: 50:50. Lupe sought me out – he heard 'in my element' on the plane, and he knew I knew Q-Tip, so got my number from him. Common sought me out, Mos sought me out, but I sought out Snoop.
AAAmusic: You've toured the Robert Glasper Experiment pretty extensively…I saw you performing at Wordwide Festival 2012 and Dour Festival 2013. Is there a permanent lineup for the touring band or does it differ from show to show, country to country?
Robert Glasper: Band is the same.
AAAmusic: I've noticed that, at least with the Experiment shows, you are more focused on creating a collective groove with your band, rather than cramming in as many solos and free jazz interludes as possible. Would you agree?
Robert Glasper: Definitely, the experiment is more groove oriented, and the Trio is more solos. The vibe of the Experiment is more of a collective groove.
AAAmusic: Here at AAAmusic we're big fans of Jose James and Taylor McFerrin. Can you tell us about your time working with them?
Robert Glasper: Jose is an old soul with new ideas; a good, fun guy. Taylor is a weird genius, a good dude. Taylor is very creative.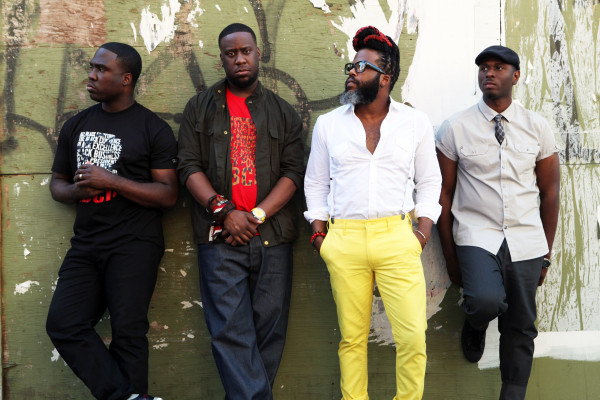 AAAmusic: You won a Grammy for your 2012 album Black Radio for best RnB album. What was it like to win? And do you consider Black Radio to be an RnB record?
Robert Glasper: It was amazing to win, given the period of music that we're living in. I considered Black Radio to be more of an RnB record than a jazz record, which is why I submitted it into the RnB category.
AAAmusic: You've just released a new album – Black Radio 2. Is this a sequel or to last year's record, or a continuation of it? What are the main differences between the two, in terms of both the making of them, and also the resulting sounds and themes?
Robert Glasper: It's the next step, it's a moving process, it has wheels – the main difference is that BR2 is more produced, and it's more of a straight up RnB hip hop soul record, and also we concentrated more on originals than covers. Half of BR1 was covers.
AAAmusic: We always ask artists how they listen to music – physical vs digital, download vs streaming, etc. What is your take on the physical vs digital debate, from both a producer/recording artist perspective, as well as that of a music fan. As a touring musician it must be hard to travel with stacks of vinyl, for example, even if it is your preferred method?
Robert Glasper: Digital is better for the artist, buying the physical is more of a nostalgia thing for the consumer. There's downsides to both of them – people who buy digital don't read liner notes, but quicker with downloads as people get music in a blink of an eye. A more instant sale…
AAAmusic: Do you have any plans to work on anything that would be considered conventional jazz?
Robert Glasper: I did that from 2002-2011 so right now I'm taking a break, but maybe in the future, possibly…
AAAmusic: Can you recommend any new emerging jazz artists that we should check out?
Robert Glasper: Christian Scott and Esperanza Spalding.
AAAmusic: What are your aspirations for the future?
Robert Glasper: To keep making music, to stay open-minded so my musical journey will never end, and continue my quest for something new…
Author: Clive Paris Rozario
Read our review of Robert Glasper Experiment's album Black Radio 2…