A Celebration Of Bert Jansch – Live @ Royal Festival Hall
aaamusic | On 09, Dec 2013
Tuesday December 3rd, London
Gifted Scottish guitarist Bert Jansch sadly passed away in 2011 after a two-year battle with his health. He was a founding member of Pentangle, a major figure in the folk revival of the 1960s, and a lifetime achievement winner at the BBC Folk Awards. He also received an honorary Doctorate of Music from Napier University in his native Edinburgh.
An amazing collection of artists and friends of Bert gathered to perform and play music that he had written and inspired. Some had been influenced during his early days with Pentangle whilst others had grown up listening to his music.
This particular choice of venue was apt since it was here that Pentangle made their 1967 debut and recorded the live disc from their seminal double album Sweet Child in 1968. It was also the place of Bert's last performance in 2011. The stage looked welcoming. It was arranged like a sixties folk club with bare walls, lamps and performers gathered round tables, giving it a close and intimate feel.
The original members of Pentangle, Terry Cox, Jacqui McShee and Danny Thompson, were there with ex Suede artist Bernard Butler. Bernard performed on Bert's Crimson Moon album  together with former Smiths star Johnny Marr. 'I've Got a Feeling', sung by Jacqui McShee, was her own interpretation of 'All Blues' by Miles Davis. Sixties celebrity Donovan acknowledged that Bert's  impact had been 'immense' and 'extraordinary'.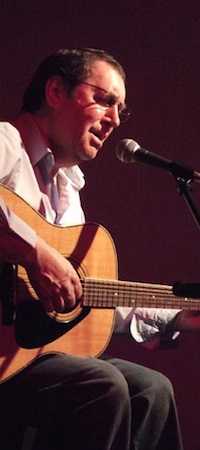 A specially recorded film from Neil Young showed him gently performing Bert's 'Needle Of Death', the anti-drug classic, from a vintage recording booth in the home of musician Jack White in Nashville. Wizz Jones played 'Weeping Willow Blues' and Martin Simpson performed 'Heartbreak Hotel" with Danny Thompson who also did a solo of  'Goodbye Pork Pie Hat' by Charles Mingus.
Bert's version of 'Angie', the Davy Graham instrumental, inspired the Paul Simon song retitled 'Anji' and here Ralph McTell attempted it with his own intricate style. Singer Robert Plant sung a beautiful 'Go Your Way My Love', giving it his characteristic North African spin, and then joined Canadian Bonnie Dobson on her haunting post-apocalyptic folk-rock song 'Morning Dew'. 
This was a fine tribute to the late legendary guitarist, admired for his modest, thoughtful and gently powerful music. Bert's talent was for mixing folk, blues and jazz using impressive finger-picking guitar work. He could find 'the hidden music in folk songs' and create moods that were quite magical.
Anthony Weightman