THE RIFLES – Minute Mile
aaamusic | On 18, Dec 2013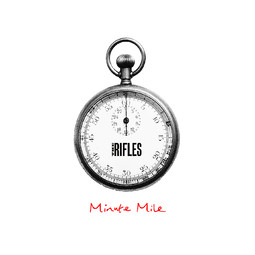 Returning Indie outfit The Rifles' latest single 'Minute Mile', taken from their new upcoming album None The Wiser, showcases the obligatory standard mid-noughties sound we all came to love then loathe and ultimately put up with. Similar to the Kooks playful tone along side a Strokes-esk simplicity, what 'Minute Mile' achieves with its up-beat vibe inevitably lacks in its timing of release.
Unsurprisingly, I seemed to be faced with another Indie love song. Which isn't always a negative, the vocal delivery is very well suited to the track and melodically is a nice dynamic with sparsely placed poetic phrases, but mainly is just too cheesy and too predictable.
Perhaps I'm being slightly negative too quickly tho, it's undeniably a more refined sound compared to their mid-noughties debut release, favouring more staccato Strokes inspired guitar phrasing, coupled with a more laid back feel and tight musicianship, it's catchy and well produced making it an easy listen, but in that lies the problem.
For all of 'Minute Mile's' redeeming qualities as far as it's memorability and production go sadly It all just feels a bit déjà vu. To this day remembering one Indie band to the other is a near on impossible task, it's too similar and ultimately has ended with 1000s of Morrissey wannabes.
Daniel Garnham