WHALES IN CUBICLES – Golden Medal
aaamusic | On 28, Dec 2013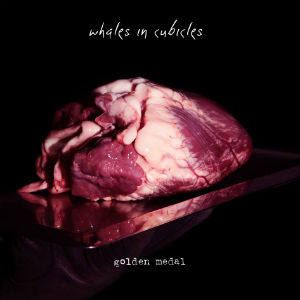 It usually starts with a tingling in your toes and then starts crawling up your muscles and bones, climbing your spine and bursts in your ears. It's an electric shock that some songs give you when you first listen to them. It's a magic combination of wisely produced tracks and the emotions the music stimulate. It's pure bliss and the single I'll talk to you about, made it possible.
Whales in Cubicles recently released the new video for their single 'Golden Medal'. The London-based-trio are giving us a preview of what we might find in their upcoming debut album. The band gathers different influences as its frontman – Stef Bernardi – is Italian and the other two components – Alex and Jamie – are from the US. Whales in Cubicles propose a minimalistic but reach sound, a very well constructed pace that will lead you to sing and dance as if there's no tomorrow.
The video is a captivating gallery of subjects singing the song, among them a guy with a Pikachu jumpsuit, a man impersonating Simon Cowell and Bernardi himself going ballistic on the notes of the song.
It's a powerful icebreak for WIC's first full-length album, and I can't wait to see what the record reserves.
Monica Guerrasio