AAA Music Approved: Dawn Landes
aaamusic | On 02, Mar 2014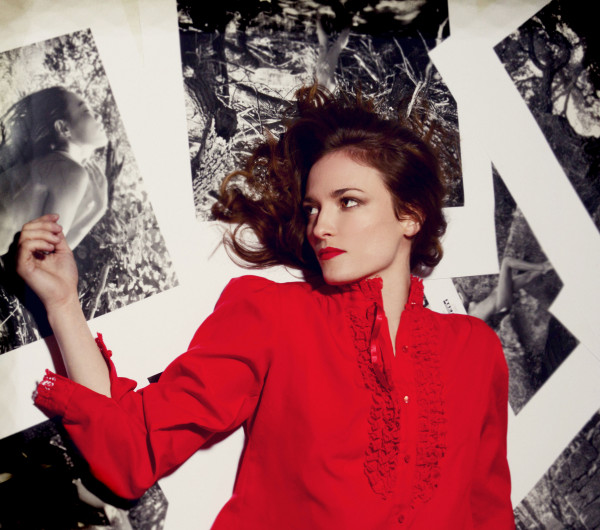 AAAmusic: Who are you and where are you from?
I'm Dawn Landes, hello. I'm originally from Louisville, Kentucky but I live in Brooklyn now.
AAAmusic: What inspired you to get into music?
The radio. As a kid, I grew up listening to the radio all the time. I really love all genres of music and as a producer I'm able to create different sounds in the studio. The songs I write tend to fall in the folk-Americana world, and that's where some of my favorite poets and singers live, so I'm happy there. I'm a big fan of songwriters like Lucinda Williams and Willie Nelson; the truth-tellers. I love that late 60s Nashville sound and feel influenced by that a lot recently.
AAAmusic: What have you done?
I've just released my fourth album Bluebird and I'm really proud of it. Some of my favorite musicians play on the album and it really captured the vibe we were going for in the recordings, all live, lush with strings… it's a really elegant record. I've been fortunate to have had a lot of my songs used in films and TV shows. I was excited to write the end credit song for Savage Grace, a film starring Julianne Moore. My song 'Straight Lines' was used in a Harry Potter DVD; that was pretty cool.
AAAmusic: What are you like live?
One of my favorite experiences playing live was opening for Ray Lamontagne. I've toured with so many amazing musicians, some of my favorite tours were with Midlake and The Felice Brothers. I recently supported Beth Orton and that tour was wonderful. I love her music.
AAAmusic: What makes you different?
I mix the DIY attitude with a country aesthetic, I think there's probably something unique in that contrast. I'm also a producer and engineer as well as an artist,  so I'm really at the helm of the music.
AAAmusic: Physical vs Downloading vs Streaming…How do you listen to music?
I listen to vinyls and 78s at home and Spotify and iTunes when I'm traveling. I love the physicality of a 12'' vinyl. It's hard to deny, it feels like a real work of art when you hold it in your hands.
AAAmusic: What have you been listening to?

I love the new Beyonce record and the band Rhye. I've heard a little bit of Beck's new album and I love that too. New "old" discoveries include Skeeter Davis, Tennessee Ernie Ford and the Traveling Wilburys.
AAAmusic: What are your aspirations for the future?
I'll be touring a lot this year, I'm looking forward to supporting Bryan Ferry on a tour in April and coming back to Europe to tour in the Spring. I've been commissioned to write a musical based on the memoir of this amazing adventurer Tori Murden McClure. I'll be finishing that up this year as well. I've also got a few cover songs coming out soon on compilations. I sang a Bob Dylan song with Bonnie "Prince" Billy that's coming out on ATO records at the end of March. There's also a Bessie Smith cover due soon.
Questions answered by: Dawn Landes…