BEGINNERS – BEGINNERS EP
aaamusic | On 24, Mar 2014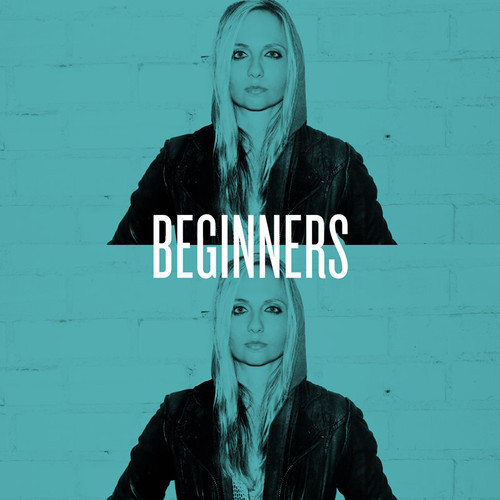 BEGINNERS is a feisty electro rock duo made up of L.A. born Samantha Barbera singer, songwriter and bassist in hardcore punk band Holy Fever and Nick Ruth a producer, who has previously worked with the likes of Mikky Ekko and Active Child. Originally starting out life just as a bedroom project, as the sessions begun to progress and intensify over a couple months it was then the pair decided to take Beginners to the studio and lay down a few tracks in Ruth's home studio culminating with this 20 minute EP.
'Ever Love', the opening song is an anthem in waiting, the intro starts with thundering claps, gritty guitar chords and electronic undertones, which compliment Barbera's no-bull shit rock vocals. 'Who Knows', the debut single, currently available for a free download via Soundcloud and second song on the EP, highlights the emotional integrity of the record which pinpoints a variation of themes such as self-assurance, love, relationships and honesty. "What does the future hold?", Barbera questions in her strong vocals, which is contrasted with the vulnerability of her lyrics while the answer lies in the title of the song. 'Let Go Or Get Dragged' features darkwave synths which develops into a scuzzy heavy tempo, showcasing Ruth's evident production talents. The closer 'If It's Not Enough' is catchy yet the softest song by far consisting of violins, pianos and synths. Barbera fully lays her feelings out on the page for us all to bear witness to her openness and self-assessment, "Tell me if it's not enough…I can't fix a heart that full…" a rawness which makes this EP not only relevant but likeable.
BEGINNERS EP is due for release 24th March and will be followed by the tour dates in the next few months.
Lois Browne