A TRIBUTE TO JACKSON BROWNE – Looking Into You
aaamusic | On 12, May 2014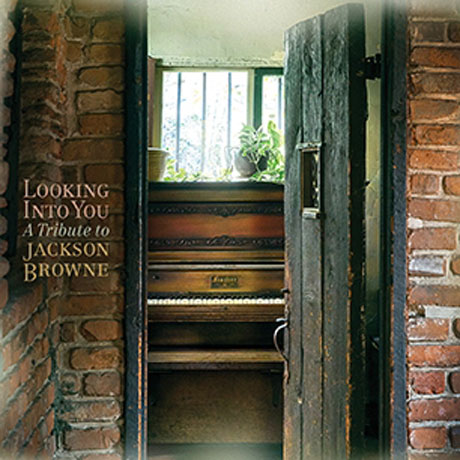 American singer songwriter and musician Jackson Browne has sold over eighteen million albums in the USA. Well known in the1970s, he was inducted into the Rock and Roll Hall of Fame in 2004 and has been given an Honorary Doctorate of Music in Los Angeles.
The two CD, 23 track set Looking Into You: A Tribute to Jackson Browne features numerous artists covering songs written by Jackson Browne. It was released on April 28 2014, by Music Road Records. The acts vary from contemporaries like Bruce Springsteen and Bonnie Raitt to younger artists like Venice and Sara Watkins.
Paul Thorn's 'Doctor My Eyes' has a good slide guitar and pounding piano whilst Jimmy LaFave's moving 'For Everyman' gives a country twist to the classical tone.  'Fountain Of Sorrow' by Indigo Girls' is lengthy but charming and Lucinda Williams' typically slurred voice slows down the tempo of 'The Pretender', the cynical and sad song. Bob Schneider's rocking 'Running on Empty' is elegant but not quite as fiery as the original which has become a radio and jukebox classic. With a dulcimer, mandolin and fiddle Bruce Hornsby creates a positive and inspiring country celebration of life in 'I'm Alive.'
Jackson Browne is a respected writer of restless, inventive, perceptive and philosophical songs. This collection of tribute songs, from those he influenced, don't vary a great deal from the originals. They're mainly his earlier songs, but they mostly succeed in praising his talent whilst keeping his music fresh and timeless.
Anthony Weightman