CHEATAHS – Leave To Remain
aaamusic | On 21, May 2014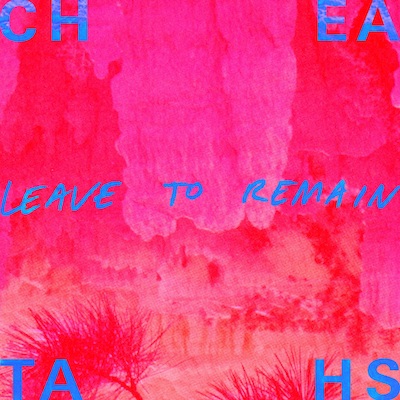 When My Bloody Valentine unceremoniously released MBV back in 2012, the dam that held back the impending wave of '90s swell-rock came crashing down. From then on in an undertow of bands that honed in on a crunchier, more kaleidoscopic sound cascaded into the scene; none more true to the source than London five piece CHEATAHS. Their self-titled debut breached the noise borders of shoegaze while draining influence from the melodic chimes engineered back in the early '90s; they're a cranked up My Bloody Valentine catered for the red bull generation.
Where CHEATAHS' record veered from the beaten track of clean-cut Indie bands is a bi-product of their veiled ferocity though new single 'Leave To Remain' does little to showcase the textured crunches and gravelled swirls as other album tracks like 'Get Tight' did for instance.
Instead, 'Leave To Remain' is a swollen and bogged track sandbagged by overgrown effects that varnish the abrasion and swallow up any dynamic structure. For a track that concerns the idea of forlorn migration, 'Leave To Remain' lacks any real direction, it feels as if they're digging themselves into the dirt rather than transcending unknown territory. A subdued song on an otherwise hypnotic record, it's no My Bloody Valentine but then again, it did take Kevin Shields and co. two records before they made any real cult impact.
Will Butler