SCARY PEOPLE – Chicago
aaamusic | On 29, May 2014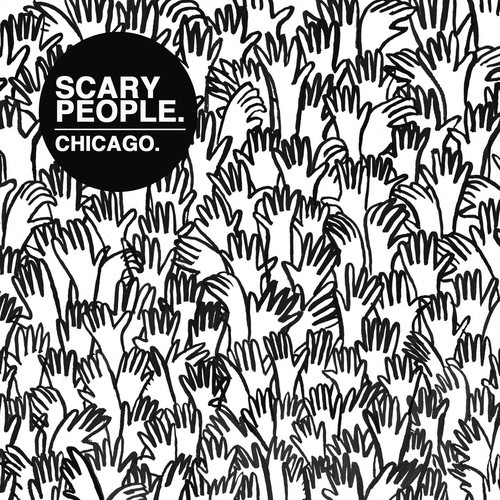 Scary People's second EP Chicago was released on the 7th of April 2014. The opening track 'Chicago' is an explosive wave of sound honing numerous complex layers and a bass line that's enough to pulverise the speakers of any listener. Evidently Scary People have not held back anything and are aiming to make an impact with this epic opener. The breakdown in the middle of the track evokes an urge to head-bang and fist-pump and pushes the aggressive and angst-fuelled track through to the close. The vocals of Dan Forouhar sound better than ever bringing to mind such power house vocalists as Jared Leto and Patrick Stump.
Momentum slows down in the sinister sounding 'Giving Up Guns', however there is a surge of energy in the instrumental breakdown that highlights the band's instrumental prowess as the song builds to a close. The track maintains the epic sensibility of 'Chicago', but with a lesser sense of urgency. '(It's Never Cold on The) Western Front', packs a poppy punch with a bouncy and pop fuelled guitar riff that encourages dance-like movement. The hook is brilliantly catchy and the chorus bears a subtle resemblance to the spaghetti western sound world, similar to that heard in Muse's 'Knights of Cydonia'. Funky drumming and a smooth bass line introduce 'Crush the Bug'. The track has a shroud of darkness and a subtle tension and once again highlights the instrumental mastery of Scary People.
Chicago is a diverse and well constructed EP that seeks to catapult Scary People's career in the right direction and does so with a touch of class and musical prowess. The sound achieved on the EP is unique and identifies Scary People as a group that are persistently moving up the musical ladder with an original and technically brilliant release.
Shane O'Neill