Simone – Live @ Ronnie Scott's
aaamusic | On 09, Jun 2014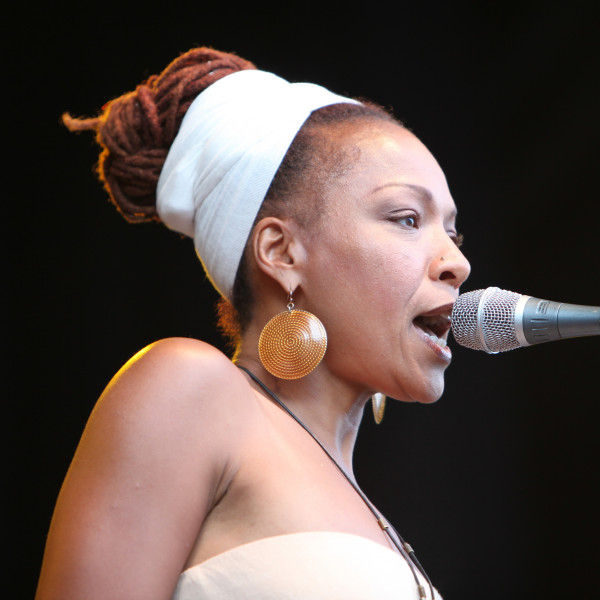 Tuesday 3rd June, London
Broadway actress and singer Lisa Simone is the daughter of  the iconic Nina Simone. She's released two solo albums, Simone Superstar and Simone on Simone, and tours regularly singing jazz standards together with her own songs embracing soul, rock and funk.
At this intimate Ronnie Scott's evening she was joined on stage by musicians Herve Samb (guitar), Reggie Washington (bass) and Sonny Troupé (drums).
Lisa fondly sung 'Child In Me', the love song to her mother and 'Go To Sleep My Precious One', Nina's lullaby to her. 'Ain't Got No' was the classic that helped her mother gain popularity with younger audiences whilst 'Suzanne', the sixties song written by Canadian poet and musician Leonard Cohen, was sung with great feeling and passion. The fresh and vibrant 'Revolution' contrasted with the quieter jazz standard 'Autumn Leaves', still timeless after seven decades.
Lisa is praised for her rich, tender and powerful voice. She sings about memories, happy and sad, and the themes of strength, freedom and justice. Her very open and natural personality was quite clear and you felt she had a real sense of her own character in the shadow of her famous mother. "I'm going to move all the negativity out of my way" she declared in her typically earthy and gutsy manner. Hopefully we'll witness this again when she releases her new album in October.
Anthony Weightman