A CHAT WITH: MAX RICHTER
aaamusic | On 10, Jun 2014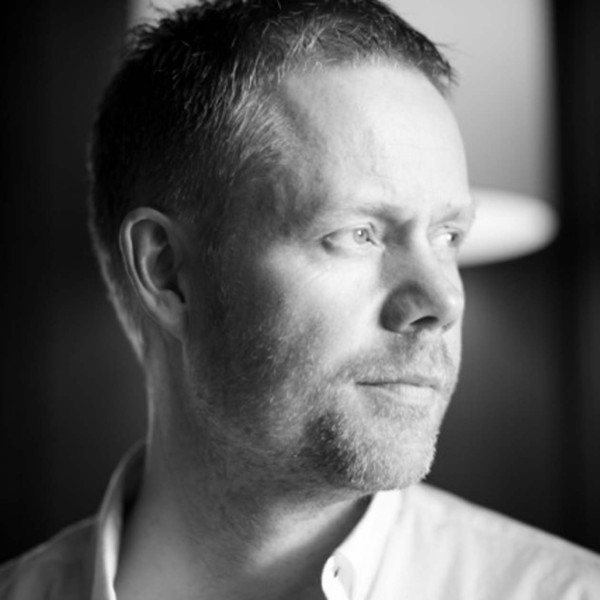 German-born composer Max Richter is perhaps best known for his debut solo album, the 2002 masterpiece Memoryhouse – however, he is also one of the world's most interesting composers of film scores, and there is no doubt that his finest work was for Ari Folman's 2008 Israeli animated documentary, the Oscar-nominated Waltz With Bashir. Richter, who is no stranger to the world of electronic music, having previously worked with Future Sound of London and Roni Size, will be in London this weekend as part of electronic musician James Lavelle's Meltdown Festival; for this Royal Festival Hall concert, the Waltz With Bashir score will be performed live with The Philharmonic Orchestra alongside a screening of the film itself. Ahead of the event, AAAmusic Editor Clive Rozario spoke with Max Richter about how he came to be involved…
How did you become involved this year's James Lavelle-curated Meltdown Festival? Did you know James personally?
Max Richter: We were chatting with the Southbank about a few other things and the idea of playing Waltz with Bashir live seemed like a good fit. I don't know James personally, but I know his work of course.
Was this specific event – performing the soundtrack to Waltz With Bashir live with the Philharmonia Orchestra, alongside a screening of the animated documentary – always the intention?
Max Richter: Yes absolutely. We have only ever done it once before and I'd urge people who don't know the film to make time to check this out – it is really a landmark piece of film making from Ari [Folman].
Can you tell us about what your role will be on the night – what instruments you will be playing and what, if any, direction you will be giving the Philharmonic Orchestra?
Max Richter: I'm going to be busy with the electronic parts of the score in rehearsals, but during the performance I will be watching in the audience.
Will you performing the non-original segments of the soundtrack, such as OMD's 'Enola Gay' and PiL's 'This Is Not A Love Song'?
Max Richter: Yes, they are important in the film, so we will include them.
Any chance you will be bringing out any of the special guests from the soundtrack, such as members of PiL and OMD, or actress Tilda Swinton, whose voice can be heard on 'Shadow Journal'?
Max Richter: We don't have anything planned, but you never know!
Thinking back to the 2008 Israeli film – what drew you to providing the original soundtrack and what can you tell us about the writing and recording of the music? Were there any particular themes or inspirations that helped form the final score?
Max Richter: Ari sent me a two minute extract of the film out of the blue and when I saw it I knew immediately I had to write the score. Even in that tiny fragment of the final film, it was already stunning. Once I got started, I wrote a lot of music just off the script and then we worked together on how this could fit with the images as they developed. Animation is a slow process and it suits an organic writing process, with the two media influencing each other.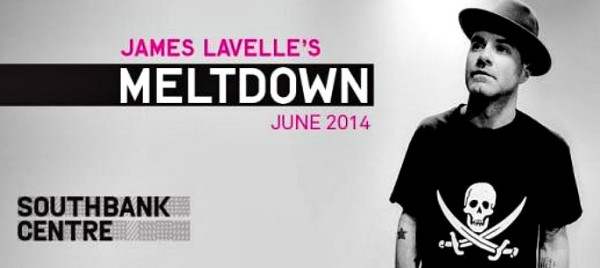 How much input did the filmmaker, Ari Folman, have in the creation of the soundtrack? I read that he wrote the film while listening to your album, The Blue Notebooks, on loop?
Max Richter: Yes apparently he did! Ari is a very thoughtful guy and considers the role of music very thoroughly. As always, the exact function of the score moment to moment in the film came out of conversations between us.
You've made quite a prolific career from scoring films. What is it about creating soundtracks that you find particularly appealing?
Max Richter: I like the puzzle-solving aspect of the process. You set out on a voyage together with the film maker and never quite know how you are going to arrive at the other shore. The journey is the fun part.
Despite having close ties with the world of minimal electronic music, you rather famously persist in using analogue techniques in creating your compositions. Can you explain a little about this? Do you have actively negative feelings about certain digital equipment and techniques, or does it depend on the particular project or particular part of the compositional process?
Max Richter: The sound of analogue is in my DNA. It is how I first encountered recorded sound and what I first fell in love with, so it is my basic default position. That is not to say it is the only way I ever work – I do work with the computer too – but it is my basic language. Everyone who makes music works from their biography, explicitly or not, and this is a large part of mine.
I'm interested to know what your general compositional process is – do you have rough sketches in your head before you actually begin writing; do you keep coming back to an original idea adding layers of detail; does it take time to find the initial inspiration or tone, etc?
Max Richter: I don't have a single process. The short answer is that I'm thinking about music basically whenever I'm not asleep and I use whatever tools come to hand, whether this is a pencil and paper, a piano, a synthesiser…anything and everything!
You already have a scheduled show at The Royal Albert Hall in October to perform The Blue Notebooks and The Four Seasons Recomposed. Do you have any other special performances in the works?
Max Richter: Not strictly a show, but the next major performances after the Albert Hall will be the new Ballet at Covent Garden in June 2015. I can't wait for that – it is the next collaboration with Wayne McGregor, whom I worked with on INFRA.
I read that you're preparing a new album for a 2015 release. What can you tell us about it?
Max Richter: Yes! It is under wraps at the moment, but I can say that it follows on from INFRA, rather than from the Recomposed project.
Lastly, is there anybody else on Lavelle's Meltdown lineup that you would consider yourself a fan of and are hoping to see?
Max Richter: I'm hoping to catch Polar Bear and, of course, UNKLE…
Max Richter's Waltz With Bashir Live With The Philharmonic Orchestra event will take place June 15th at the Royal Festival Hall. For more information and tickets click here…
Clive Paris Rozario