DJ Shadow + James Lavelle – Live @ Area
aaamusic | On 18, Jun 2014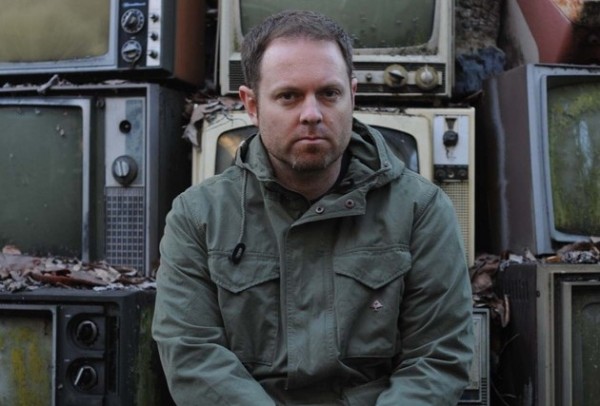 Saturday 14th June, London
Of all of James Lavelle's Meltdown activity, this event is the one that had those who actually knew of Lavelle foaming at mouth. It's no secret that much of Englishman Lavelle's success, both as the founder of the sorely missed cult UK label Mo' Wax and as an artist with UNKLE, was down to his early encounters with one American: DJ Shadow. Mo' Wax, which was at the forefront of trip hop and instrumental hip hop in the mid '90s, blew up with the release of Shadow's seminal, game-changing debut Entroducing…. Lavelle then enlisted Shadow to produce the first and greatest UNKLE album, Psyence Fiction, and he was ultimately an integral part of the initial touring.
Tonight's event at the Area nightclub in Vauxhall (moved last minute from Fire) is the first time DJ Shadow and James Lavelle have DJ'd on the same bill since 1998; it's also the only 'proper' club night of this year's Meltdown, with the rest of the programme being made of concerts, talks and exhibitions in and around the Southbank Centre. Despite an incredible, interesting lineup curated by Lavelle, the man has, from time to time, appeared as confused as anyone about being picked to organise Meltdown 2014, but tonight we get to see him back in the safe surroundings of the scene that he once called home; a welcome return to rave culture.
First up, though, is Shadow. Area is a particularly intimate spot for DJ Shadow – aka Josh Davis, the god of instrumental hip hop and turntablism in general, who rarely hops over from Cali for UK shows. Tonight he is here to unleash one of his 'All Basses Covered' sets, which began life in 2012, inspired by appearances at the centre of the experimental LA beat scene, the Low End Theory club nights; a full circle state of affairs, since the night and collective – which features The Gaslamp Killer and helped kick-start the careers of Flying Lotus, Nosaj Thing and Daedelus – were and are heavily influenced by what Shadow pioneered in the '90s.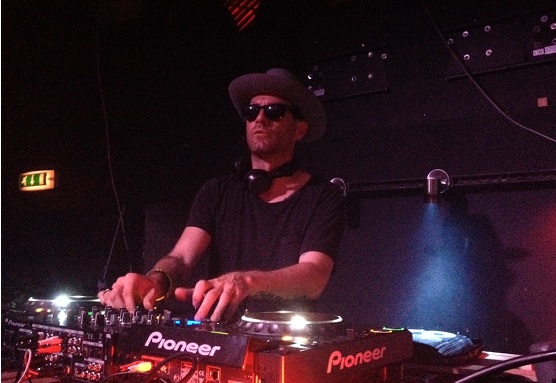 As is implied by the name, the set is bass-heavy, covering all aspects of contemporary instrumental hip hop, bass-driven remixes of classic hip hop anthems, a dash of dubstep, as well as snippets of his own sample-led productions, new and old. Naturally, it's all expertly mixed, often with the innovative flourishes that he made his DJing name with. Whenever he takes to the mic to hype about the scene he came from, or to big up Lavelle and Meltdown, the rabid audience yell and cheer. Honestly, with the atmosphere and DJing style, it's like being at a '90s hip hop rave. The crowd lose their shit when he finally drops Entroducing… classic 'Organ Donor' at the end, myself included.
James Lavelle, sporting shades, is a much more chilled out and low-key performer; he just shows up and gets down to business. Putting in a more varied set than the heavy hip hop DJ Shadow sequence, Lavelle touches on all of his influences, from house and glitchy electro music, to the trip hop that helped make his name – apt, really, for the curator of this year's electric electronic themed Meltdown Festival. A fantastic night.
Clive Paris Rozairo