INCOGNITO – Amplified Soul
aaamusic | On 21, Jun 2014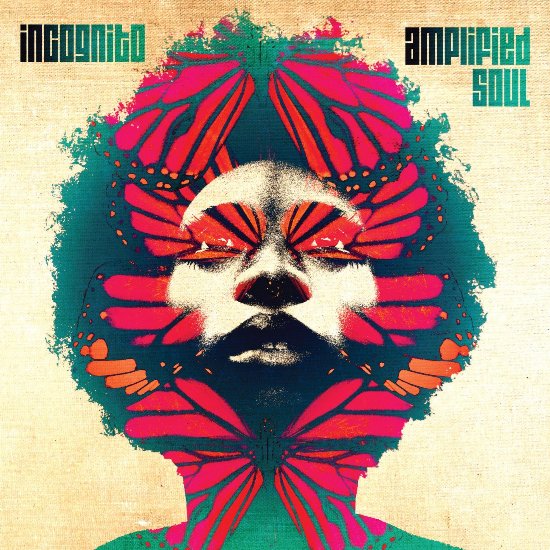 Iconic British jazz funk band Incognito released their debut album Jazz Funk in 1981 and 15 others gradually followed. They became part of the acid jazz movement and their 1990 cover of Ronnie Laws 'Always There' , featuring Jocelyn Brown, became hugely successful.
Their 16th studio album Amplified Soul, celebrating their 35th anniversary, released on 2nd June, 2014 on earMUSIC is another vision of leader, guitarist and composer Jean-Paul "Bluey" Maunick, who says: "I get sheer joy from making music."
Tony Momrelle's fiery vocals on 'Amplify My Soul (Part 1)' are reminiscent  of Marvin Gaye and Vanessa Haynes on 'I Couldn't Love You More' echoes Stephanie Mills. Jazz artist Imaani sings in sultry tones on the mid-tempo summery jam 'Rapture', whilst a beautiful cover of 'Silver Shadow' by Atlantic Starr is exciting and powerful. 'Deeper Still' reveals the cool and remarkable neo-soul sound Chiara Hunter and 'Something 'Bout July' has an excellent, energetic Caribbean swing.
Amplified Soul is a fine Latin flavoured summer soundtrack with hooks, melodies, strong vocals and classic horns. It's intelligent R&B with a fresh and distinctive sound. Long term fans aware of the band's rotating roster of vocalists will probably feel that Incognito has, yet again, been cleverly reinvented.
Anthony Weightman