SHARON CORR – Take A Minute
aaamusic | On 31, Jul 2014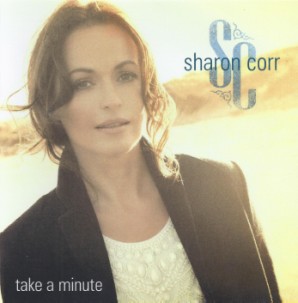 Singer-songwriter and musician Sharon Corr is well known as a member of the legendary Irish band The Corrs, co-founded  in the nineties with her brother Jim and sisters Caroline and Andrea. Their style of Celtic music was hugely popular and in 2005 they were awarded MBEs for their charity work.
Sharon continues to sing and play guitar, piano and violin. Her second solo album The Same Sun, is released on 8th September, 2014 on the Bobbyjean label.
'Take A Minute', her first single from the album, is about a longing to stretch that important family moment before leaving her husband and children for a tour. It's released on 16th June, 2014.
To critics this song  might be a bit too smooth and syrupy. However, fans will probably feel it has a traditional Corrs sound, classy, pleasant and intimate, the accompanying video adding a touch of glamour. This is a soft, relaxed and confident melody, both contemporary and retro, without too much production.
Anthony Weightman