DAMON ALBARN – Mr. Tembo
aaamusic | On 09, Aug 2014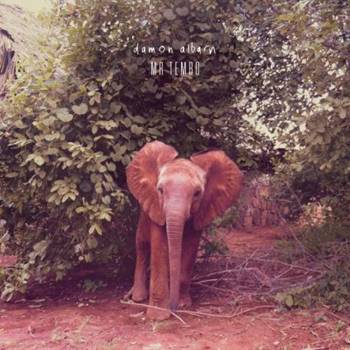 Mr. Tembo, the main character of this Damon Albarn song, is a latter day Dumbo. A hero in tusks and proboscides, who shares, with the Disney character, a heart-rending story.
Tembo (translated elephant), like many other elephants in Tanzania, is an orphan of poaching. His mother has been killed and the poor pachyderm ended up living in an elephant sanctuary in Mkomazi. During his latest trip in East Africa, Damon Albarn chanced upon Tembo and they suddenly became friends. Friends to such an extent that the hyperactive musician has dedicated a song to the elephant and later decided to include it in his recent solo album Everyday Robots.
'Mr. Tembo', despite being the best chapter in the record, is an easy-listening catchy tune. An uptempo ballad overflowing with joy and good intentions, like the distinctive sound of the ukulele that cheers up the melody. And it couldn't be otherwise when the protagonist is such a "beautiful little fella" as Albarn described it…
Next to the emotional side of the project, also its more technical aspects are noteworthy. Damon Albarn is not alone in his adventure: he is joined by the Pentecostal City Mission Church Choir; the choir of a Leyton church which is also the chosen set for the video clip directed by Giorgio Testi. Curious to believe, but the name of Albarn, also a former Leytonstone resident, was unknown to some of the choir members. And it's even more incredible considering the vital part played by the choir in the song. They perfectly express Albarn's lyrical intentions. They bless and exalt a simple, almost elementary structure, making it more airy and enlightened; also a reflection of the bright shots of Testi.
Filmed between the Church interiors and Tanzania, they put in contact with the true star of the song: that funny and unlucky baby elephant called Mr. Tembo.
Marco Canepari