MAMMAL HANDS – Mansions of Millions of Years
aaamusic | On 08, Sep 2014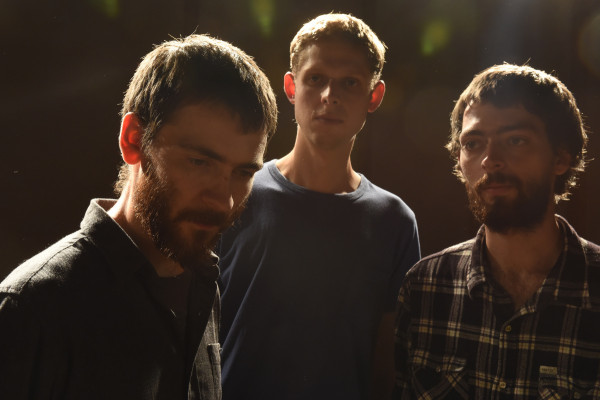 Beautifully wistful and mysterious, 'Mansions of Millions of Years' is the latest single track by Mammal Hands, newcomers of the fine young label Gondwana Records and supported by Jamie Cullum and BBC 6 Music. This trio met in April 2012 in Norwich and quickly pooled their love of electronic, contemporary classical, world and jazz music. They will release their debut album Animalia on 15th September…
The piano opens the track calmly, and right from the start we can perceive pianist Nick Smart's drawing from minimalist composers like Terry Riley or Steve Reich to create hypnotic rhythmic patterns in his music, giving an interesting uncertain feel to the track. We can detect an overall insidious oriental mood to the music – another influence of the group, its drummer Jesse Barrett having studied Indian Classical music, thereby giving to the group the ability to explore new ways and schemes unknown to western music.
The chemistry works well between Nick and his saxophonist brother Jordan Smart. From the middle of the track, the music takes up another dimension; you're taken through the track's real dynamism and soul. It's a jazz coming very naturally to the listener even though it's not the kind we're used to: you can easily identify to it, and it is this very mix of feelings between intimacy and exoticism that makes it all so attractive.
After a quiet break, the piano embarks on a wonderful solo so well brought up that we don't even notice his coming off the tracks. The saxophone comes back along the way, throwing disquieting desperate calls from far away, as old memories and fears would do when you are visiting a place full of history; 'Mansions of Millions of Years' manages to wake all that up within you. And the music grows, grows… you're taken in a swirl right up to the end, the three musicians ending in apotheosis.
Marguerite Gallorini 
Check out our live review of Mammal Hands from earlier in the year…