AAA Music Approved: Neil Davidge
aaamusic | On 25, Sep 2014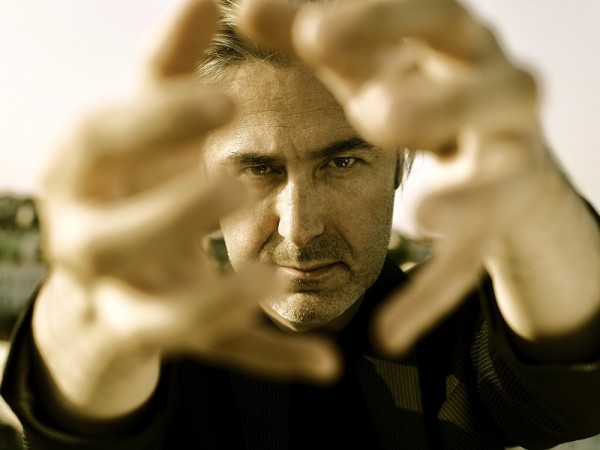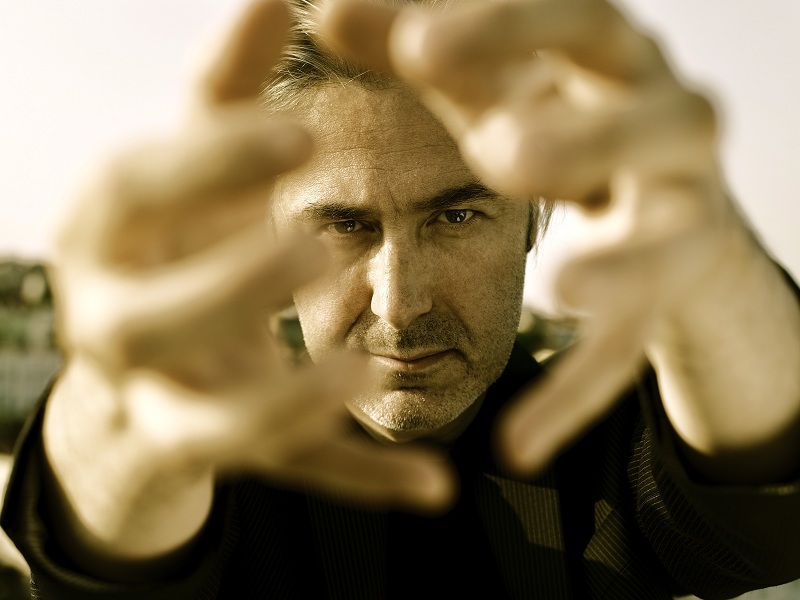 AAAmusic: Who are you and where are you from?
Who am I… that's a big question, not really sure I know to be honest. Some days it's clear, others it's a complete mystery. Let's start with easy questions. I'm from Bristol, I was born here and still live and work here. I started playing 'music' in bands in the early 80s, inspired by post punk bands like The Pop Group, A Certain Ratio, Gang Of Four and Magazine. I discovered the joys of recording and multi-tracking, playing from one cassette player to another, building up layers of guitars (along with a lot of hiss). Cut to 10 years later, I found myself writing, producing and remixing with some friends in Bath called DNA (known for the Suzanne Vega remix 'Tom's Diner'). We had some success but I felt like a fish out of water most of the time, trying to find the artistry in pop music. I eventually made my escape via a stoner rock band I produced (who would eventually become the band Sunna).
While working with the guys I met Robert (3D) Del Naja from Massive Attack, who would hang out with us in the studio. That lead to me working with Massive Attack on their third album Mezzanine. I continued to write and produce with the band for some 18 years. During this time I found myself scoring films (Danny The Dog and Bullet Boy), something I'd been interested in doing since I first began making music. I Left the band after their fifth album Heligoland to follow that path. My first gig was the video game Halo 4 –  a huge undertaking considering the games musical legacy. Following that, I completed work on my 'first' solo album, Slo Light, working with people like Cate Le Bon and the legendary Sandie Shaw, and continue to score movies including the soon to be released Monsters: Dark Continent.
AAAmusic: What inspired you to get into music?
As a teenager I spent a lot of time going to gigs and listening to John Peel with mates. The late 70s and early 80s saw a revolution in music after years of 10-minute guitar solos and impenetrable musicality from these 'godlike' personas. Now anyone who could make a noise could be in a band. We eventually formed a one – none of us could play at first, that came from constant jamming. The real hook, however, was when I started recording. I fell in love with that process from messing around in studios and eventually built up enough gear to do it all myself. It's never simply been about writing a song and playing it, it's designing the sonics so that they connect in a surprising way, pulling disparate elements and genres into the same space and making them harmonise with each other. If anything, I'm a genre hopper…
AAAmusic: What have you done?
I've written and produced three albums with Massive Attack along with countless other side projects and featured tracks. I released a solo album earlier this year. I've scored movies (Danny The Dog, Bullet Boy, Push, Trouble The Water and more recently, Citizen Koch, Good People and Monsters: Dark Continent). I scored the game Halo 4… I've done a lot. But I guess the thing I'm most proud of is even after the success the projects I've been involved in have had… I still don't really care about all that crap, it's never been a factor and actually if anything it's a straight jacket I've had to fight my way out of. Making music has never been about album sales, it's about following a vision or instinct, often against the advice of the business and the prevailing musical trends and being true to myself. Beyond any single song or album I like to think that's had the greatest impact and influence.
AAAmusic: What are you like live?
Well, the last time I actually performed live was in 2004 with Massive at a benefit gig in aid of the Tsunami victims. We played two nights over a weekend in Bristol along with Portishead, Damon Albarn and Robert Plant. I mainly sat in the back hitting my guitar with various things. We followed Robert Plant both nights and I was shitting myself after watching him do 'Whole Lotta Love'… knowing we had to follow that. Live isn't really my thing, not to say I'll never play live again, there's always a chance I'll get over myself and walk on stage again, but for now I'm content to simply make recorded music.
AAAmusic: What makes you different?

I don't know… I just do what feels right and if people identify with that then great, if they don't… that's cool too.
AAAmusic: Physical vs Downloading vs Streaming…How do you listen to music?
I download, generally iTunes, sometimes Juno. I lent my deck to Euan, who was my assistant when I worked with Massive and he keeps forgetting to drop it back to me. Not that I'm likely to use it much. I listen to music in the car – it's about the only place I'm on my own and not making music for enough time to appreciate it.
I've never liked CDs, they're a really bad design… why would you want to pay good money for an album on a cheap piece of plastic? If any one thing undermined recorded musics value, it's the CD. The most exciting thing about a CD is what happens to it when you stick it in the microwave.
Like it or not, downloading and streaming are a big part of how we consume music now, there's no going back on that. But I have big problems with how Spotify and other streaming sites fail to pay artists and bands in a way that can ever be sustainable for the artist. That's a fucked up situation and the music industry is to blame as a whole for selling what we do so fucking short to line their greedy pockets. My hope is that this is just a temporary phase and sooner or later Spotify etc will be replaced by a much fairer system… if not, good new music will be much harder to come by and bands will come and go in the blink of an eye when they realise they can't buy a coffee let alone pay their rent.
AAAmusic: What have you been listening to?

I've been listening to Benoit Pioulard (Lasted), Low Roar (0), Stars of the Lid (And Their Refinement of the Decline), The Knife (Shaking the Habitual) and Oliver Coates (Towards the Blessed Islands) a fair amount recently. I worked with Ryan from Low Roar on my solo album and Oliver on the Monsters: Dark Continent score. I'm lucky to get the opportunity to work with people who's music I dig.
AAAmusic: What are your aspirations for the future?
I'm looking into scoring a TV show, something I've not done before. TV has stepped up its game a lot in recent years, as a storytelling art form there's a lot of scope. I loved the score for True Detective – not a million miles from what I've been doing all these years and I'm up for a new challenge.
Also, a new album. What shape that'll take I'm not sure but right now, I've an impulse to do something more uplifting with fewer beats. I'm keen to build on some of the creative relationships I've forged over the last few years and find a way to bring those people together on a single project that takes advantage of what makes them unique.
I'm always looking out for new creative opportunities and they come to me in the most surprising ways. I just want to stay open-minded and enjoy what comes my way.
Questions answered by: Neil Davidge…
'Riot Pictures' featuring Sandie Shaw (video above) is out October 6th!…