ASA – Dead Again EP
aaamusic | On 12, Oct 2014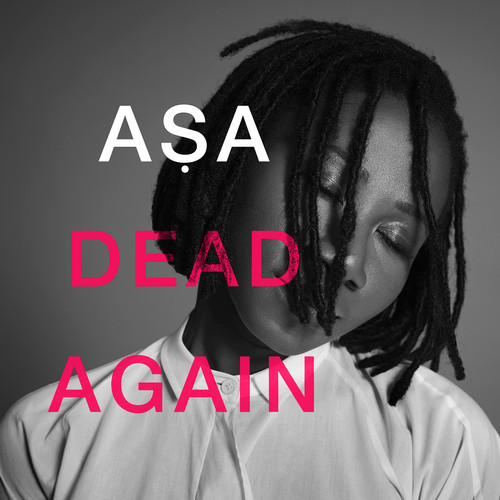 Asa is an up and coming fresh talent of French-Nigerian origin who has already seen 400,000+ record sales of her music which is compelling and instinctive in style, drawing influence from soul, RnB and general indie pop. She has a new EP on the scene, Dead Again, written in collaboration with Sia's producer, Blair MacKichan.
I must admit, it took me a few listens to really appreciate this EP, to understand Asa's voice and influences and resulting production. An RnB influenced piano introduction forms the basis of her moving opening song, 'Dead Again', but I was cautious after her initial lyric "no more your freakin' b***s***". Direct, emotive and hard hitting this is, but it seems too transparent at this point, too open and above the texture of the arrangement. However, the song continues expressing her velvety vocal register. She works this song's meaning around repetitive melodic sequences, exploiting the song's purpose, also meaning that it is in fact quite catchy. There are some needed subtleties within the structure, spacious textures and soft vocals in contrast to the powerful rhythm of the main idea.  An artistic and simple video accompanies this track, making a statement of Asa's enchanting image.
What follows is a lovely crafted lyrical song, 'The One That Never Comes', with a variety of timbres, from electric keys, smooth string lines, laid back percussion and melancholic piano nuances. This is a much more sensitive narrative that layers the sounds of easy-listening soul, pop and RnB inflections to create a song rich in content.
The final song on the EP is the highlight for me. 'Satan be Gone' is full of attitude with dominant and weighty riffs performed across the ensemble. A call and response idea between Asa's voice and the resolving sound of the band create a striking feature to the track. I do feel that this song really draws upon the vocal talents of Asa – the lines remain simple but organic, almost true to her origin and ad lib in style around the uniformity of the main riff. With bluesy, rustic chants and a bellowing bass-focused theme, this song creates impact.
Maddy Sutton