The Maine – Live @ Manchester Academy
aaamusic | On 12, Oct 2014
This slideshow requires JavaScript.
Monday 6th October, Manchester
There's nothing quite like escaping to the whir of a miserable autumnal day to go to a gig; it's the feeling of escapism to be in a room a mass of bodies all moving to one beat and one feeling. Tonight though was not exactly the same.
First on tonight is Nick Santino of Rocket To The Moon fame, who now pursues his own solo career covering a blend of soft melodies that fill the room quite well and leave a taste of what this man is capable of. Quite the humble man Nick is, leaving much of the music to speak for itself, and the crowd are clearly enjoying his own compositions.
Next up is Lydia, a band of musical might and swift deliverance of melodies galore. There is nothing in this writer's opinion that this band can do wrong – they pierce the skin with injections of heartwarming compositions, one after another, the band effortlessly pushing the boat out. Having never seen the band in a live setting before it was quite literally a privilege to see Lydia perform. They remind me very much of a Mineral, or Jimmy Eat World, or even Gaslight Anthem, in just how much their music soothes and relaxes the listener.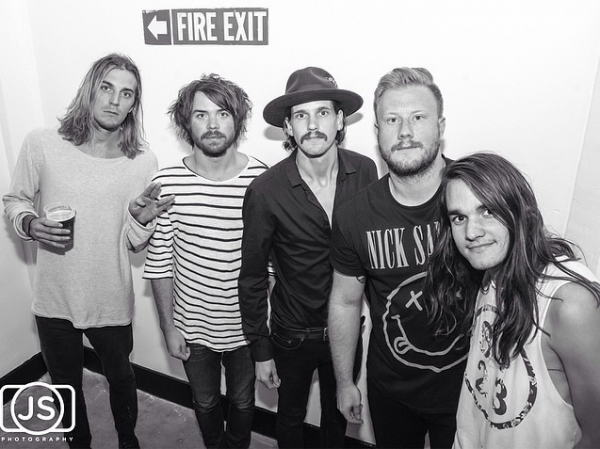 Finally we have The Maine, a rock band that I was once a casual fan of, but as I aged our paths took different directions. However, tonight proves that they have definitely honed a sound that is a quite to my liking and put on a great show. Unfortunately, the set is affected by fans incessantly crying for the attention of the band, wrapped up in who the individuals are onstage – so much so that the music seemed to take a backseat at times. But this is just a testament to how devoted a fanbase The Maine have built up over the years. Overall though, from the outside looking it in, it was an enjoyable set.
Review + Photos: Joe Sheridan