Kele – Live @ The Macbeth
aaamusic | On 16, Oct 2014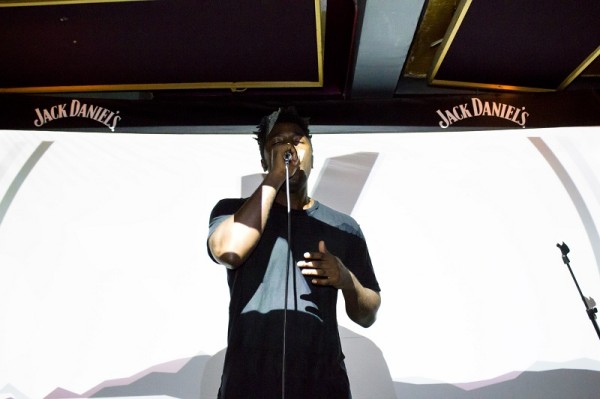 Monday 13th October, London
It's a cosy fit tonight in The Macbeth, as the 250 capacity venue is packed to brim, situated just a stone's throw away from Hoxton Square. Jack Rocks The Macbeth, Jack Daniel's takeover of the venue, aims to provide music aficionados with the opportunity to pick up direct advice from people currently working in the industry ranging from A&R experts to music photographers. As well as creating a platform to present fans with specially tailored shows, in association with NME and Spotify.
Not only does this evening mark the launch of Kele's second solo album Trick – an LP laden with down-played minimal electronic RnB rhythms – it's also the singer's birthday; a night he is determined to make memorable as he exclaims to the crowd, "Let's make this a good one London." With his DJ in tow the set instantly delves into the chilled underground tone of Kele's new material, a sound that is more stripped back compared to the full-on nature of The Boxer, 'Like We Used To' an example of just one of the mellower sides to his album. A heavy injection of computerised beats and bass is brought forth via 'On the Lam', the familiarity encouraging a few bodies to move, though the atmosphere does feel disconnected and it doesn't feel as the crowd is really invested in this evening's show. Nevertheless this does not dampen the performance, as Kele's frank and ingenious vocals excel on 'Doubt', a song about incapability and showcases the songwriter's aptitude to explore the human condition focusing on insecurities and romantic desires.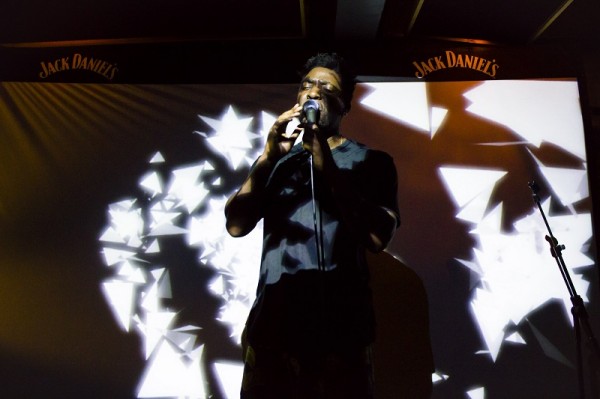 As with any live territory there is always an opportunity for technical difficulties to occur, which surfaces just approaching the mid-point of the show allowing Kele to share one of his favourite things about playing smaller shows and the crowd to sing him 'Happy Birthday' at the top of their lungs. Still unable to fix the projector he insists for the show to go on, rebooting the break with a remixed heavier version of 'Everything You Wanted', which morphs into 'Humour Me'. 'Candy Flip' sees Kele take on rapping duties, backed by disco influenced dance tempos which seem to warm up the crowd and gets them dancing with more intent. As the pace of music increases, funky and chilled house jams are combined to produce rhythms which wouldn't sound out-of-place at a Disclosure show, including euphoric rises and big breaks. Not forgetting his humble beginnings in Bloc Party and his early hunger pangs for the electronic 'One More Chance' is a welcomed surprise.
As the exhibit begins to wind down we are transported back one last time to the debut, as a reworked version of his hit 'Tenderoni' is dropped. However the remix feels more like a hindrance; as it detracts from the initial strength and punchiness of the song, a clear indication that sometimes it's best not to mess with the original. The uplifting lyrics and positivity of 'Rise' brings the intimate show to an end, a gig that feels as if it has fallen short on some levels, but triumphed on others.
Lois Browne