Kandija Kamara – Live @ The Finsbury Pub
aaamusic | On 26, Jun 2013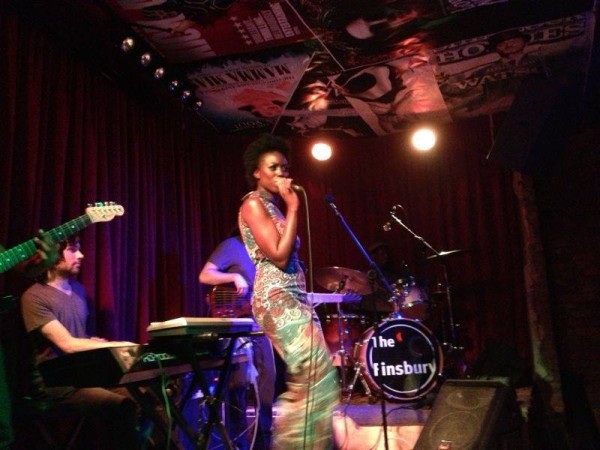 Kandija Kamara got on the stage of The Finsbury and hypnotized the crowd with her lyrics and music. Accompanied by her band – keyboard, bass, guitar and drums – Kandija played her fusion of soul and jazz with hints of rock and funk enriched with the poetry and delicacy typical of sonwriting.
'Talking To Myself' was a fast pace tune with a nice vibe, opened by a deep bassline, while the singer followed the rhythm with a merry tambourine. Second track in the setlist 'Groovin' – her newest single – gave her the chance to perform vocal virtuosities. The crowd followed along, dancing, inspired by the way Kandija possessed the stage.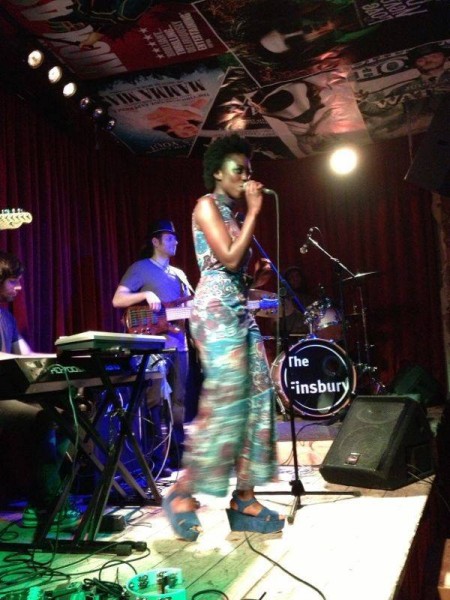 'Nothing Left to Lose' was a slow soul piece emphasized by her vibrating voice; on stage she not only felt the the music, but also the words, reciting the lyrics with her body. The tune broke towards the end like a storm and her voice, growing high, sounded like a thunder bringing the song to its highest pitch and conclusion.
Kandija Kamara finished her performance with 'Deeper Than This' – a nice and danceable song that brought everyone on the dancefloor to participate in singing along and swinging, following the rhythm.
Review and Photos: Monica Guerrasio