SLOW DOWN MOLASSES – Summer Sun
aaamusic | On 20, Oct 2014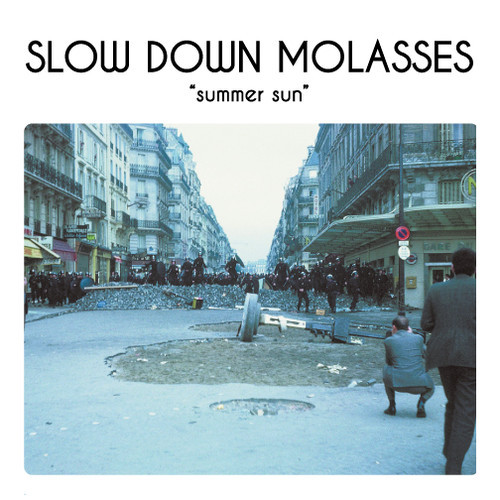 Plenty of praise is given to tracks nowadays for their 'clarity' and 'high quality production' yet the latest offering from Slow Down Molasses best take no heed of critics obsessed by a polished sound as they bring fans 'Summer Sun' which is as wonderfully hazy and shoegaze should be.
The lyrics on the record are inaudible if you're listening to it as background music and, despite their quality, that is for the best as it helps to envelop you in a confusing, almost psychedelic world that's far away from reality. Fuzzed guitars and high velocity cymbals crash over you in wave after wave of beautiful, mesmerising beats and these Canadians will surely not be content until they've infected every bone of your body with their incredible sounds.
There's absolutely nothing at all I can fault Slow Down Molasses for and as the sun sets for summer you can be safe in the knowledge that they'll bring a smell to your face through even the harshest of winters.
Ciaran Steward