JINGO – The Art Of Loving
aaamusic | On 21, Oct 2014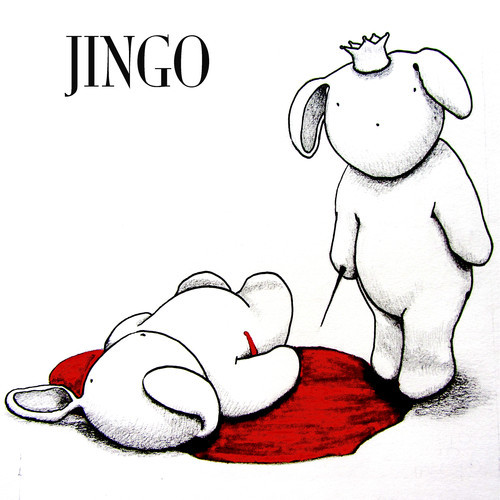 East London has finally come up with an answer to the pit that is your modern rock collection: Jingo.
Psychedelic, haunting and pale minimalist, Jingo will teach you The Art Of Loving by stealing your heart and leaving you mystified by the robotic synths reverberating around your head. The alternative-rock four-piece have imagined an incredibly diverse new album that rejects easy comparison, sounding like anything from Pixies to Coves to the sterility of a sledgehammer in an operating theatre.
The Art Of Loving was released in September and received a mass of critical praise with tracks such as 'Black Flowers', 'Skypunch', and 'Home' standing out as something genuinely different. Surreal guitar licks caress straight beats with quirky time signatures as the sometimes soothing, sometimes cutting vocals of Katie Buckett, penetrate the deep spaces the band deftly work to create. Each song is a short journey into a dreamlike musical landscape, that threatens to transform into something immense. With every chorus the band bursts into exuberant life whilst the strong vocal foundations and consistently tight drums maintain the feeling of melodious synthesis.
Jingo is formed of the married Jack & Katie Buckett and friends Joe Reeves and Chris Smith. The intimacy of the group is obvious from The Art Of Love's lyrical content and is best found on the track "Before You Were Born", where calming backing vocals and harmonising guitar tones come together in a satisfying blend of musical emotion.
It's always a blessing when you find an album you can listen to without skittering through track after track and here there is enough to keep you not only entertained, but also dazedly rapt in an alternative lovesickness. The Art Of Loving is an album that belongs on the playlist of any alternative rock fan, filtering through the September and October releases and gaining a worthy mark on the winter tours calendar.
Jon Horvath