A CHAT WITH: PAWS
aaamusic | On 03, Nov 2014

Scottish trio PAWS are one of the finest alt-rock bands to emerge in recent years – their noise sublimely fuses melodic pop punk with 90s guitar-driven indie rock. Before a gig in London earlier this year, vocalist-guitarist Phillip Taylor had a quick word with AAA's Lois Browne…
So how did you come up with the name PAWS? As it tends to conjure up images of fluffy animals…
Philip Taylor: Well I am really, really obsessed with cats and I kinda like cats more than I like people. When we first started we wanted to the name the band after an animal, but all the cute names we wanted were already taken, like Caribou and stuff. I remember the name came about when my drummer Josh and I saw that video called surprised kitty on YouTube. I don't know if you've seen it but the cat is lying on its back and is opening its paws. They were the cutest paws I've ever seen and I was just like let's call the band PAWS, because then it covers a wide range of different animals that have paws.
How do you make sure no two performances are ever the same?
Philip Taylor: We mix up old songs, new songs and songs we have haven't played for a long time. We always try to do that if we do back to back shows in the same city and try to mix up the set by playing different songs.
PAWS are known for at times grim lyricism. What inspires your music/lyrics and what inspires you to create the music you produce?
Philip Taylor: I think this is again influenced by the relationship me and my drummer have. When we started the band we were very close. We have the exact same sense of humour, the exact same outlook on a lot of things. And I think we take a lot of enjoyment out of the grim realities of life and stuff like that in general. We just like to address things straight up; we are really honest and really to the point as people and like the shock values which come from it. Though it isn't just for the shock value, we also realise that a lot of people are so introverted and scared to let people know how they feel, they'll pussyfoot around their true feelings and beliefs and are too scared to just say things outright, so we try to do this with our music.
In terms of our lyrics, I'm no good with metaphors and I think pop music has got a lot to do with it. Growing up listening to pop music, I listened to a lot of Madonna and other similar artists. When you listen to pop music they are usually talking about some sort an emotion whether it is sadness or love or something like that. And whenever they are talking about subject matter like that it's just to the point there are no metaphors. It's just them singing about their feelings and that totally had an influence on how I thought lyrics should be written. Rather than painting some picture that people have to decipher. If I've experienced something I don't see the point in clouding it up so people don't get it. If someone gets it and they've actually experienced it too there is more possibility for a more connection with someone straight off the bat. You just have to tell people how you feel about something and they can maybe relate to it or can't.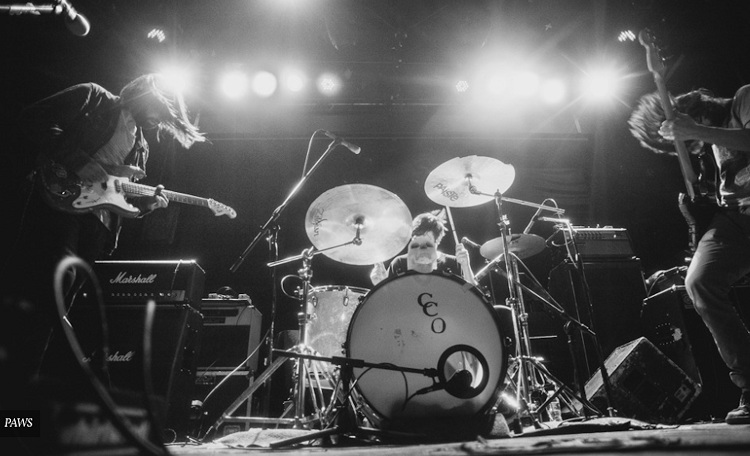 How would you describe your music in three words?
Philip Taylor: Loud, quiet and honest…a bit of contradiction I know.
Are there any acts you are particularly excited about seeing before the end of the year?
Philip Taylor: I'm really excited to see Au Revoir Simone. It's really funny actually because I have been a really big fan of theirs since they had their early material out on Moshi Moshi records. I was maybe 16 and in high school when that stuff was going on. When we were in New York recently playing a few shows we met Annie, from Au Revoir Simone, quite a lot because she was acquainted with some of our friends out there so she's been to two or three shows of our shows now. It was only on the third time we met her, that I realised she was Annie from Au Revoir Simone. I like knew her as Annie and it just never clicked. I'm really excited to go see them because their last record (Move In Spectrums) was so great. 'More Than' is probably my favourite song right now, as I listen to it all the time. I also have plans to see Big Deal, as they are two of our best friends. I haven't met the other two people who have joined the band, but we have so much love for Kacey and Alice (read our interview with Kacey and Alice of Big Deal here…).
What separates you from other artists…what makes you unique?
Philip Taylor: Umm…I don't know. I think more so the mixture of our personalities than our music.  Like the way we come across separates us from other stuff going on. We just try to be honest and cut throat in a positive way, as we don't like to beat around the bullshit. We stride forward with the punk rock ethics that we have, as we are all from the highlands in Scotland and are all insanely grateful and very modest people. I think from being in a band for the last four years – from touring and being involved in the music business – you hear so much about growing up in the machine and that rubbish, and you think whatever. Once you get into industry there's so much which does turn out to be true and I think we try not to back all of the crap that comes at us. I've seen like a lot bands who started out the way we started out. Things got thrown at them and they just take it on because they want to get involved in exposure, hype and that kind of crap. Unfortunately there seems to be few and far in between, with some of the bands we've met but luckily all of the bands we have toured with have been amazing people or we wouldn't have played with them.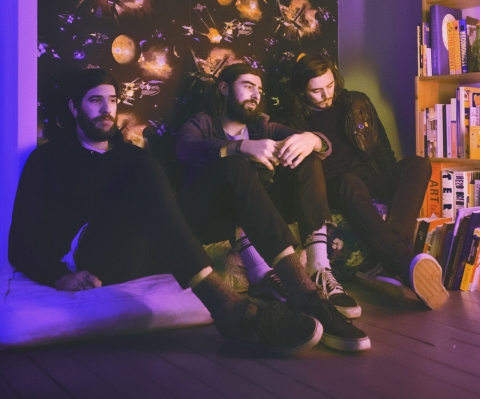 Why should audiences make an appearance at a PAWS show?
Philip Taylor: I think we are pretty fun to go and see and we try to make everyone feel comfortable enough, to make it feel like a party. Rather than being that band who don't have a lot to say in between songs and swishes their hair back. We'll just probably ask questions like how's your day been? And I'll end up asking people individually to tell me about their day and we'll probably just end up talking to people more than we play. So we get to know the people who come to see us, which is important because they are coming to see us play and we want to make it a really friendly fun environment. Plus they'll make some new Scottish friends basically.
Having released your second album Youth Culture Forever are there any plans for future releases?
Philip Taylor: Yeah we've been in the middle of talking about recording an EP. We are signed to a record label called Fat Cat, but I think we are going to record and release the EP on our own record label we have called Cath Records. I think we are going to do it sometime before the end of the year and then we are going to start writing our new album although this one only came out a few months ago we have already started writing. We're kinda itchy so we don't like to release a record then tour it for three years or whatever. I think the most important thing about being in a band is to be constantly moving and not getting caught up in the moment too much and putting all your eggs in one basket – keep moving on to better yourselves.
Lois Browne