A CHAT WITH: TRENTEMØLLER
aaamusic | On 17, Jun 2014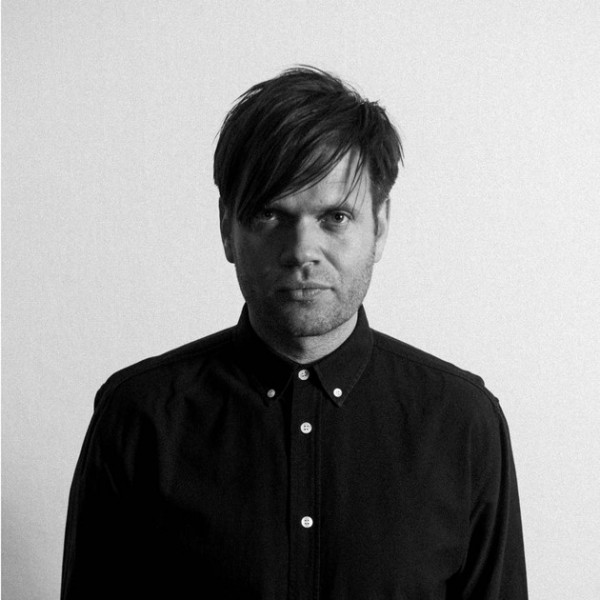 Danish electronic music powerhouse Anders Trentemøller is bringing his spectacular, full band live show to the Southbank as part of Meltdown 2014. Across his three studio albums, Trentemøller has effortlessly evolved from noir-ish minimal techno to a hybrid of post-rock and trip-hop; each individual composition from his latest record, Lost, features the producer and multi-instrumentalist picking from various shades of rock (surf, krautrock, droning industrial, post-punk and shoegaze) to colour his atmospheric electronic meanderings, increasingly utilising the talents of soulful, underground vocalists. Ahead of his headline performance at the Royal Festival Hall tonight, AAAmusic Editor Clive Rozario spoke with Anders…

AAAmusic: You're performing at the Southbank Centre as part of James Lavelle's Meltdown Festival. How did you come to be involved with Meltdown and did you know James personally beforehand?
Trentemøller: No, I didn't know him personally, but I'm a big fan of UNKLE and I listened to the early Mo' Wax [label] stuff a lot, so I am very much looking forward to playing this festival and am, of course, very honoured to be asked.
AAAmusic: This concert will be one of your live performances with your full band, which I have seen numerous times before (Roundhouse 2010, Sonar 2011, Dour 2013, Forum 2013…). What can the audience expect from this particular show? Any tricks up your sleeve?
Trentemøller: We play a lot of tunes from my latest album Lost plus some old stuff and then we bring our whole stage design, which is designed by Henrik Vibskov. So there is also a quite visual aspect to enjoy.
AAAmusic: Your live shows tend to incorporate an interesting and physical visual element, as opposed to the standard AV screen/projections which accompany most electronic music concerts. How important is this visual side for you as a performer and do you decide on the concepts yourself or collaborate with visual artists/stage designers? 
Trentemøller: Vibskov and I have worked together since the beginning. He was actually my drummer for many years. Now he's too busy doing his own design and art stuff but he's still the man behind all my visual stage design. I think we work so well together because he's a very open-minded and playful artist… and the fact that he plays music himself makes it so much easier to work together. It's easier to communicate if you sort of speak the same language.
AAAmusic: Few people know that pre-Last Resort you were involved in more rock type projects. Can you tell us a little bit about this experience and how it's shaped your recorded music and live performances?
Trentemøller: I think that I now use my back ground as a keyboard player and drummer when I make and compose my music. It's where the love for melodies comes from, I think.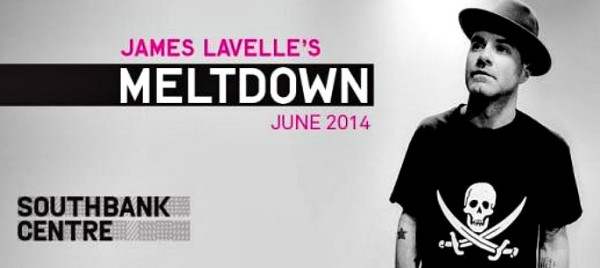 AAAmusic: At the start of your career you were better known as a DJ/producer than a songwriter and multi-instrumentalist. It's been a long time since I last saw you DJ (at Matter with Moby in 2009!)…Is there anything you miss about the simplicity and variation involved with DJing when you're touring with your live band? 
Trentemøller: I actually didn't start with DJing; it came much later. I did it for some years and then I got really tired of that whole club scene, so I stopped DJing about two years ago and I don't miss it at all! I love playing my own music with my band. I have a musician/band background, so it's very natural to me. There is so much more in it rather than mixing two records together and turning the bass off and on the bass [haha]. The crowd is also very different. I think we might have a more indie- rock orientated crowd now that somehow is there more for the music and not just to dance. That said,of course it is still possible to dance at our shows – I certainly still have some club elements in my music but also elements from shoegaze and kraut rock… So it's a big happy mess!
AAAmusic: So no plans to get back behind the decks in London any time soon?
Trentemøller: No!
AAAmusic: You were deeply associated with the techno genre when you first released The Last Resort in 2006, and many were confused when you developed your sound to encompass more sounds, such as more obvious krautrock, drone, surf and trip hop references. Did you ever feel pigeonholed? Was the change in direction a reaction to this?
Trentemøller: No, not really. I just make the music that I want to. When I made the more techno kind of stuff I was also doing the kind of music I do now. But back then I couldn't get it released – It was like the focus was more on my clubby stuff. But with my debut album The Last Resort I turned away from that electro/house thing and that opened a lot of new doors for me. I never plan which direction I will go in, I simply let the music I come up with decide.
AAAmusic: How would you describe your music? 
Trentemøller: Oh, I'm really bad at this. I aim to make good melodies and I love that the sound has different layers… But I don't know what to call it. In fact, it's not very important for me to categorise my music. Basically, I just try to make good quality music basically.
AAAmusic: …And who are your greatest influences?
The Cure, The Smiths, Velvet Underground, Sunn O))), Siouxsie and the Banshees, A place To Bury Strangers, Flaming Kips , Mazzy Star, Portishead, Brian Jonestown Massacre, Soft Moon, Erik Satie, Silver Apples, Nick Cave, Tropic Of Cancer, My Bloody Valentine, The Jesus and Mary Chain, Slowdive… To name a few!
AAAmusic: I think Lost is your most accomplished record yet (and I am a massive fan of your first two). It features quite a few guest vocalists. How do these collaborations come about? Do you have these singers in mind when writing the music, do you meet this people on the road and make plans to collaborate, do they contact you…?
Trentemøller: I had all the singers in mind when I wrote the songs for them, but it was actually without their knowing… it was a bit the wrong way around. I contacted them quite late in the process and luckily they all said yes! Maybe they could feel that the songs were written especially for their voices and their vibe.
AAAmusic: Lavelle's curated Meltdown lineup is pretty phenomenal. Who else on the Meltdown bill are you a fan of?
Trentemøller: UNKLE, of course, but also Mark Lanegan, Crissie Hynde  and ESG!
AAAmusic: Have you made any headway into writing, recording or planning new music for the next record?
Trentemøller: Actually, I'm in my studio right now working on some chords on my upright piano, maybe they will turn into a tune if they're good enough that I remember them tomorrow. That's always a good test! I never record my ideas on the first day. But if I can remember the melodies or chord progressions the next day then there must be something right about it…
Trentemøller will perform live at the Royal Festival Hall tonight (June 17) as part of James Lavelle's Meltdown Festival. For more info and tickets click here…
Click here to read our live review of Trentemøller's excellent gig at The Forum last year…
Clive Paris Rozario