GoGo Penguin – Live @ Village Underground
aaamusic | On 03, Mar 2016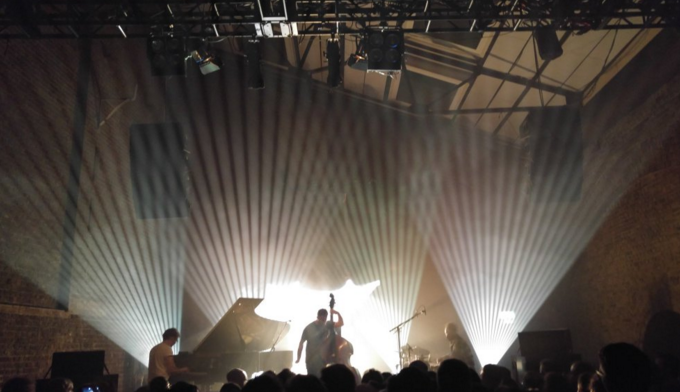 Thursday 25th February, London
The impressive avant-garde trio GoGo Penguin, from Manchester, comprises Chris Illingworth (piano), Nick Blacka (bass) and Rob Turner (drums). They adventurously mix scattered percussion, powerful bass lines and catchy piano melodies and are influenced by John Cage, Aphex Twin, Squarepusher, Brian Eno, Massive Attack and classical composers like Dubussy and Shostakovich.
Their colourful second album V2.0, on Gondwana Records, was a Mercury Prize nominated Album of the Year in 2014. Recently they signed a three album deal with Blue Note Records and their debut album Man Made Object, released worldwide on 5th February, 2016, has been acclaimed for its inventiveness.
This Village Underground evening began with the elegant, curious and hypnotically beautiful 'All Res', followed by experimental 'Unspeakable Worlds' with its rhythmic and intriguing interplay. 'Kamaloka' sparkled with a racy joyfulness and the restless, chaotic 'Break' had drive and individuality.
Both mysterious and minimalistic, 'Murmuration' developed slowly, whilst the darkly energetic 'Smarra' was intense and vibrant, contrasting with fast and playful 'Garden Dog Barbecue'. Emotional 'Hopopono' seemed as fresh and exciting as when it was first released in 2014.
GoGo Penguin use imaginative themes and original ideas to merge jazz, rock, trip-hop, classical, electronica, and acoustic instrumentation. They're artists who are warm and infectious who succeeded in creating an evening of hot, explosive and spontaneous music at Village Underground.
Anthony Weightman
Check out our review of GoGo Penguin's new album Man Made Object here…