Lisa Stansfield – Live @ The Royal Albert Hall
aaamusic | On 05, Nov 2019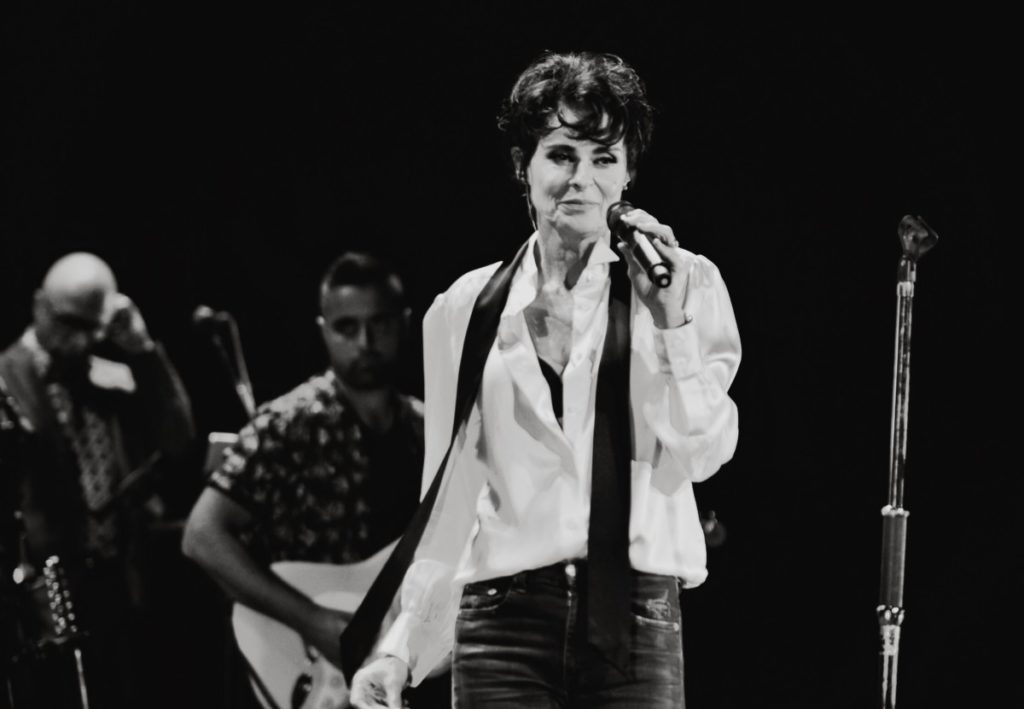 Thursday 31st October, London
Iconic English singer songwriter Lisa Stansfield is adored for her personal and captivating style of soul, R&B and house. Her breakthrough multi platinum album Affection sold 5 million copies worldwide, won 3 Brit Awards, 2 Ivor Novello Awards and a Billboard Music Award. 
This Royal Albert Hall performance was the penultimate night of her UK tour to celebrate the 30th anniversary of the release of her debut solo album Affection. Here she combined tracks from Affection with other favourite songs, helped by her excellent and talented band.
Support came from Bournemouth singer-songwriter Jazz Morley. This was an impressive set which showed her as an observant and emotional singer songwriter.
Lisa, elegantly dressed in  jeans and a white silk shirt, launched into the catchy title track 'Affection' and quickly the crowd rose to their feet to dance. There was the energetic 'This Is Right Time' and an angry 'Poison' about "a very, very naughty man". 'My Apple Heart'  smouldered gently.
Her exuberant classic 'All Around The World' perhaps came a little earlier in the set than expected, followed by an equally explosive 'The Real Thing' and sensuous 'What Did I Do To You?'.
'Never Ever' was probably one of her most lively and joyous songs, whilst 'People Hold On'  was the dynamic 80s house hit she recorded with Coldcut. Introducing 'Live Together' Lisa philosophised: "Our country is in a very weird place at the moment, and these are times we need to stick together and love each other". Well, perhaps she has a point!
Lisa Stansfield is certainly well known for speaking her mind. "This is everything I've ever wanted. Thank you so very, very much.", she said at the end of this enjoyable evening. We had listened to legendary classics and there was still a timeless warmth and charm about those infectious songs.
Anthony Weightman
Photos: Nicole Zeravova