INCOGNITO – Tomorrow's New Dream
aaamusic | On 05, Nov 2019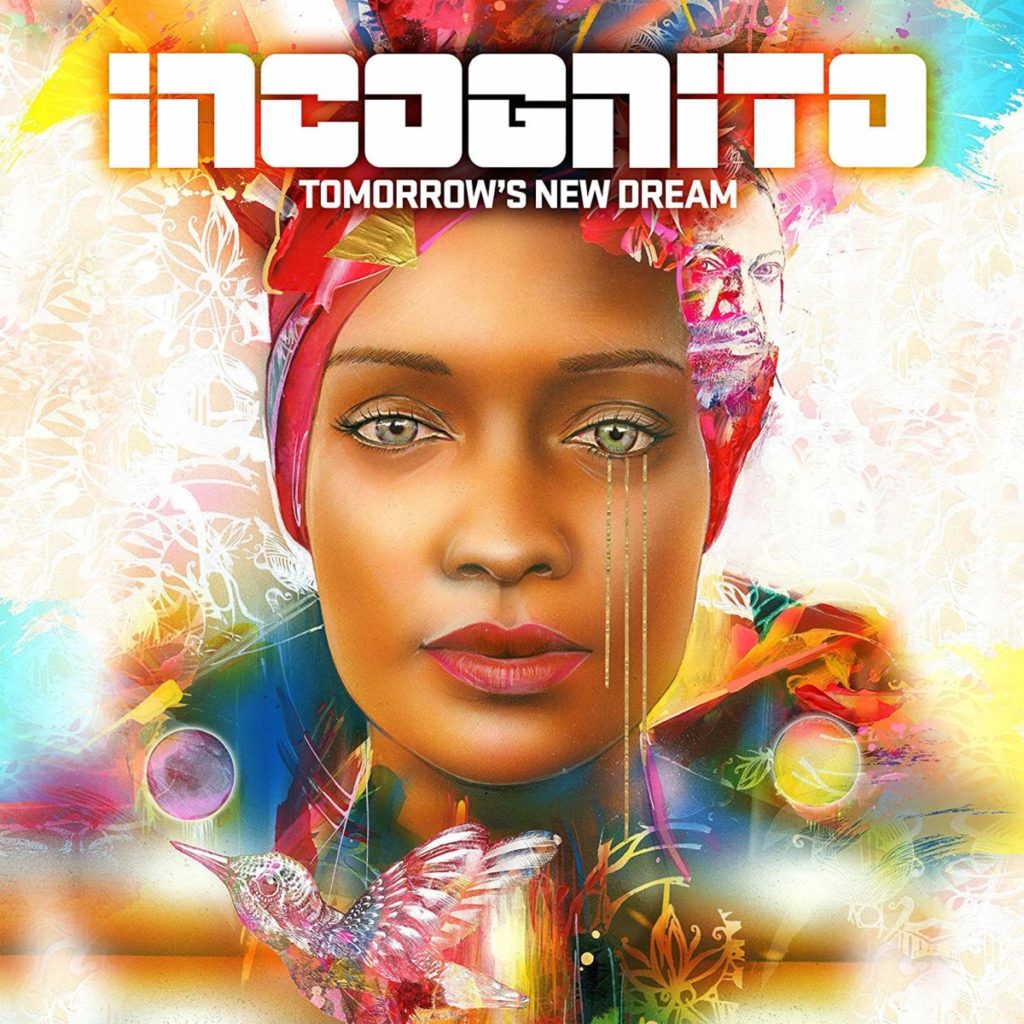 Fronted by Jean-Paul 'Bluey' Maunick, British band Incognito continues to mix colourful acid jazz, soul and funk. Possibly best known for their hugely successful cover of the Ronnie Laws hit 'Always There', they've had many changes to their roster and have regularly released new albums. Certainly they're a very enduring band.
Approaching their fortieth anniversary, on November 8th 2019, is the release their 18th album Tomorrow's New Dream. This is an original collaboration with band members and special guests past and present.
There are subtle shifts in light patterns by Take 6 in 'The Weather Report' and on 'All For You' Maysa radiates the energy of a "supernova made for you". 'After the Beat Is Gone' with James Berkeley from Yakul is a lively number about love's uncertainties.
'Now That I've Found You', a rich song that celebrates life and love, features vocalist Imaani, whilst 'No Show' with Mario Biondi is fresh and charming. In 'Say What's On Your Mind' the directness experienced tends to be what you find in the song's title.
Fans will be familiar with the frenetic, uplifting and sensual nature of Incognito's music. The band's albums are probably the next best thing to seeing them live and their latest album still has that warm, vibrant and hypnotic feel. 
Anthony Weightman
Check out Anthony's interview with Bluey from Incognito here…