Richard Ashcroft&The United Nations Of Sound-United Nations Of Sound
aaamusic | On 08, Jul 2010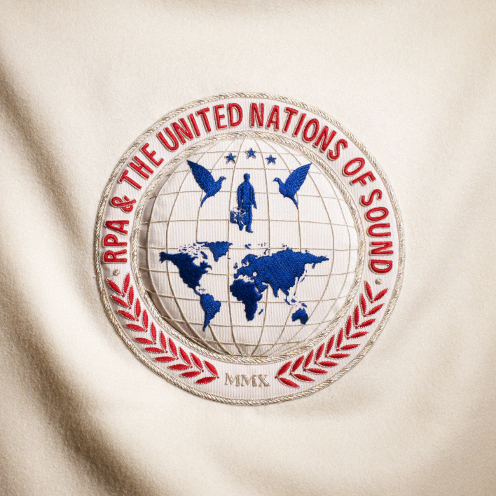 Richard Ashcroft comes back with a new solo album, supported by United Nations of Sound, a group of top American soul players.
It's not an easy album, it contains a lot of religious references, Richard seems to be affected by a mystic crisis.
In doing the album, Richard Ashcroft couldn't be better supported: recorded in Los Angeles, New York and London, the album was produced by Chicago hip-hop pioneer No ID (Common, Jay-Z), string arrangements are by Benjamin Wright, the man responsible for the strings on Michael Jackson's 'Off the Wall' and engineered by Grammy Award-winning Motown legend Reggie Dozier (Outkast, Stevie Wonder, Marvin Gaye).
The result is a good product, even if sometimes drums sound a bit fake.
The opening track seems to warn you about the coming of a mythical judgement day repeating continuously "Are you ready?". The sound is in Verve style, maybe he wants to introduce his new music gradually.
Born again reminds me of The Rolling Stone sound, it's been chosen as second single and it works, it's enough catchy saving Ashcroft's style. America starts with a gospel choir and a backdrop that sounds of 70's to turn into a powerful 80's song supported by powerful guitars. This thing called life is too commercial for my taste, a rapper singing "ah ah ah" is missing and the easy listening hit is ready. I love the sentence "You gotta learn the drugs don't really work," a nice little nod to a beautiful past.
A Timbaland-esque mechanic march and some industrial stabs of guitar begin Beatitude that ditches the psychedelic strings and builds around a viciously wicked rock riff.
Good Loving resume the Verve sound, with string on the backdrop and sounds that reminds me something by Enya, Ashcroft sings in that style too, it's a good tune.
How deep is your man is the best track in my opinion, starting like a good old fashioned blues it becomes a country – rock song, it is the more complex track, the returns to that kind of blues that sounds like a spiritual, it's clear the religious influence on Ashcroft songwriting, in fact lyrics ask to be healed and describe an ascent of Jacob's ladder.
The album goes on with the sweet plaintive piano and an accompanying acoustic guitar of She brings me the music, you can hear some influence by Bacharach sound and I love the way he sings this song.
Royal Highness is very funny and provocative, when he sings "I wanna ride in my mind," you feel half tempted to join him. Glory is a religious anthem in 60's style, probably because of its melancholic strings on the background and repetitive choirs.
Life can be so beautiful is strangely sung in falsetto, I prefer his rough voice, and musically the tune is build around a syncopated beat remembering hip hop sonic tapestry with the add of a soft touch of guitar.
The last tune close the circle coming back to the start, so Let Me Soul Rest is epic like Are you ready, supported by flowery strings and an echoed vocals that seems to call to hope, it's a triumphant ending for an album that has not convinced me through and through. Most of tracks are good, Ashcroft is a genius, but I'm a Verve nostalgic and I prefer that kind of sound and lyrics.
Author: Roberta