Extra Curricular – Live @ The Finsbury Pub
aaamusic | On 05, Jun 2013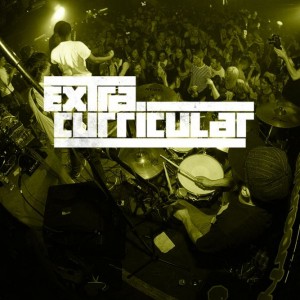 Last Saturday night, The Finsbury Pub was packed and the dancefloor was crammed with people waiting for the Extra Curricular to get on the stage. The atmosphere was already warm after the outstanding performances of Rozen Child and Palumbo & The Funk. It was a tough job to win the sympathy of the public, but the band managed it.
They opened with 'Notify' that showed exactly the peculiar sound of Extra Curricular. The tune was a mix of jazz and soul, an enthralling beat and people couldn't help moving and swinging, encouraged also by the frontman, a charming performer, that pushed the crowd to dance and loosen up.
The next songs were a game of virtuosity and improvisation in perfect jazz tradition; 'Robin Hood' started with guitar and drums, and sax and trumpet followed along. The atmosphere went quieter with 'Get involved', Thabo Mkwananzi played with his voice that went up and down from a high pitched trill to a deep, hoarse tone. The crowd went absolutely mental.
But Mkwananzi was not only a great singer, he was the ultimate performer when he filled the stage with his musical and physical presence. When it came to 'Letting Go' the rock influence was stronger than in other songs with hints of blues now and then, and a guitar that exploded on stage bringing back memories of Santana's riffs.
Close to the end, the band welcomed on stage Ball Zee, UK's twice beat box champion. His voice turned into several instruments all at the same time, but the magic happened when the band and Ball Zee gave life to an improvised performance where inputs and hints were followed and improvised step by step.
When it came to the last song, Extra Curricular presented the single 'Last Day' from their new EP. The public was disappointed the gig was already coming to an end but Mkwananzi made it special and the last track went on for several minutes with the crowd singing along.
Monica Guerrasio