Jocie Juritz – Live @ The Finsbury Pub
aaamusic | On 19, Jun 2013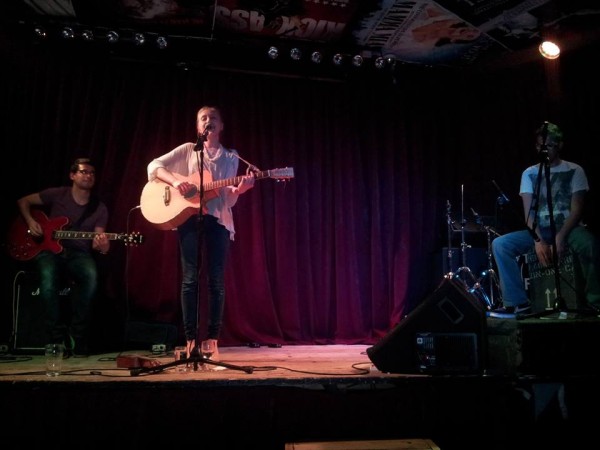 Tuesday 18th June, London
Getting on stage and starting to singjust with an acoustic guitar may look easy from the outside, but you need guts and confidence to get there and to be sure you can fill a whole stage only with your presence.
Yesterday night at The Finsbury, Jocie Juritz – a slim girl who looked delicate as a fairy – took her acoustic guitar and made the magic happened. Her opening was simple and effective, she started with a cover of Etta James's 'I'd Rather Go Blind', and who would have imagined that such a tiny body could have contained such a voice. Slowly the buzzing chatting from the other side of the pub started fading away and there was only her.
It was definitely a change of pace from the band who played before her; Jocie Juritz set a chilled and relaxed atmosphere, entertaining the crowd with vocal virtuosities – bringing her voice to high notes and lower and hoarse tones.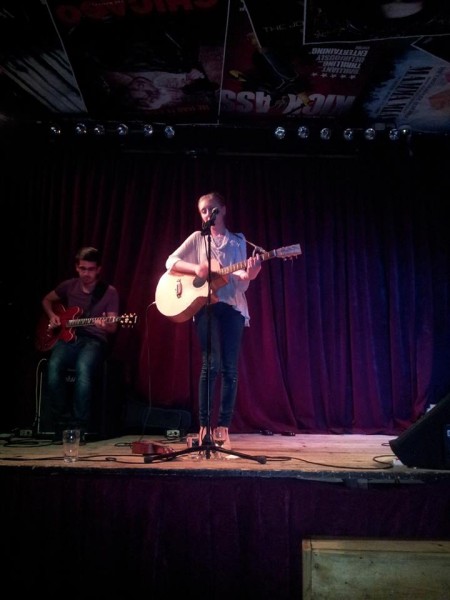 'Uke Song' came second, Juritz switched to the ukulele for a faster and more rhythmic song which exalted her deep and pure voice. With 'Maybe if We'd Met' and 'I Found You on the Fifth Avenue' Jocie confirmed her talent as songwriter, spiced with a unique soul touch; she was joined by a delicate acoustic guitar and light percussion for a slightly faster rhythm.
There was also time to improvise as she and her guitarist shared a microphone to give life to a cover of 'These Days' by Nico. Jocie Juritz apologised on stage saying that it was an improvised session but the result was wonderful; the duet suited the intimate atmosphere that the artist created during her heartfelt performance.
Review and Photos: Monica Guerrasio