RICHARD HASWELL – Asteroids
aaamusic | On 16, Jul 2013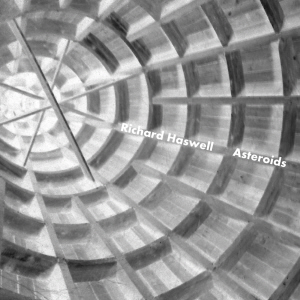 Solo Scottish musician Richard Haswell combines curious instrumentals with his own particular classic rock style. His music has a satisfying, retrospective feel reminiscent of Nick Cave, David Bowie and Peter Gabriel.
Richard Haswell's imaginative 22nd studio album Asteroids was released on 15th July, 2013 on Rhubarb Music.
The noisy 'Jarvik-13' is a driving, forceful number with a cosmic, spacey and intense feel, whilst 'One More House From Happiness' is indie rock with a persistent rhythmic pulse. 'The Distance Between You And I', a dark, moody progressive song, is danceable but perhaps only just. Pleasant folk instrumental 'The Water Poet' contrasts with the vibrant and distorted 'Surfacing', whilst the gentle, reflective number 'The Thinner The Ice' is  moving and melodic.
Asteroids is a fairly short but enjoyable album where the crisp, professional production helps maintain quality. It's musically rich with interesting effects, good riffs and pounding guitars.
Anthony Weightman