AAA Music Approved: The Red Paintings
aaamusic | On 12, Sep 2013
I'm Trash (singer/songwriter/guitarist) of an orchestral art rock band called The Red Paintings. TRP is based on bringing art and music together onto one stage. The band was formed through my synaesthesia (seeing music as colour) as I was creating compositions by looking at paintings. The core of the band features cello, violin, drums, guitar, bass and vocals but we also have a full stage show of local artists painting live, human canvases, Japanese geishas, aliens in jars and much more!
AAAmusic: What inspired you to get into music?
The art world inspired me to create TRP. Mark Ryden, Leonardo Da Vinci, Scott Sheidly – these kind of abstract and surrealist artists. If I was to name musical influences I would say The Dirty Three, Radiohead, Arcade Fire, Battles, Bjork – all the passionate ones.
AAAmusic: What have you done?
I spent five years working in eight studios around the world with eight different engineers to create our debut The Revolution Is Never Coming. It will be our first album release worldwide with labels and touring behind it and the reviews so far have been amazing! We have released previous EPs which showed our journey from starting to now. I think music aside I really proud of the educational side of TRP and being able to discuss animal rights issues and vegetarian/vegan diet changes in our lives and how they affect so many things, not just the animals. Other than that, being able to inspire people to paint and or have paint on their body on stage always makes us proud.
AAAmusic: What are you like live?
It's like a music theatre experience sometimes – most of the time we encourage the audience to be part of the show and paint with us or be painted. We also bring out a new stage show with new costumes and props every tour. We have supported many like mind acts around the globe like The Dresden Dolls, Mindless Self Indulgence (who we are coming out with again across Europe and UK this Nov/Dec), MOGWAI, Atari Teenage Riot, …And You Will Know Us By The Trail Of Dead, The Posies and more…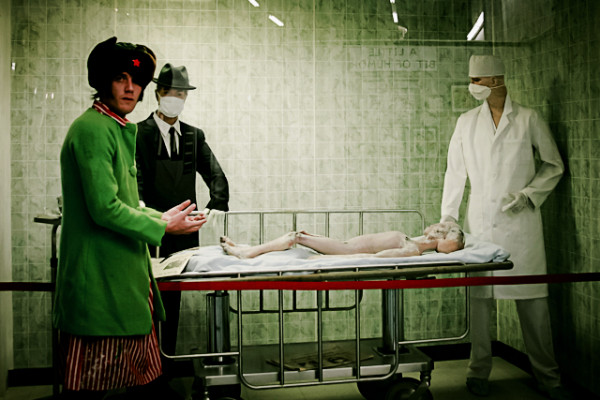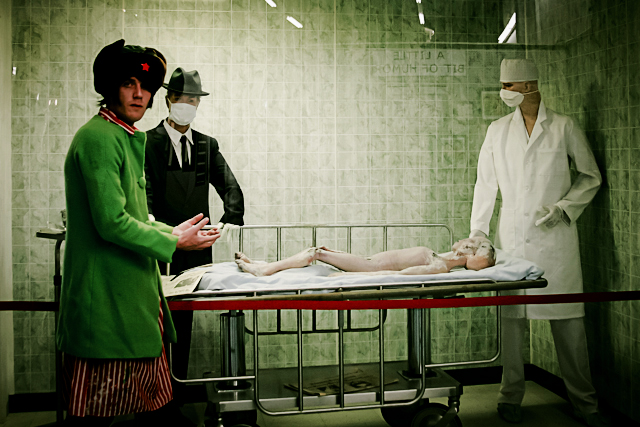 AAAmusic: What makes you different?
We are quite open people about all things really. We don't believe the world needs another rock star so we are all pretty down to earth and very approachable at all times. I think there is an attraction in that to finding a heartfelt and passionate fan base and it has shown over the years through the beautiful people who support us…
AAAmusic: Physical vs Downloading vs Streaming…How do you listen to music?
Seems to be on everyone's mind doesn't it. Personally it sucks for bands like us mostly because it feels like we are making less sales which makes it hard to tour or break even – but then again if it means more people are hearing your music…if it's worth listening to that is – then it can mean bigger crowds at shows and more support in the long term too.
AAAmusic: What have you been listening to?
A band from Australia called Something for Kate. Their new album Leave Your Soul To Science is just so genius to me. Other than that I await new Arcade Fire!
AAAmusic: What are your aspirations for the future?
Touring this album all over the world. We have four new stage shows coming out across the album cycle, we are sending the album to space in 13 different countries attached to giant geisha balloons next year and there are plenty of crazy antics to follow on our social media and more.
I should add we are announcing a new stage show for our November/December tour in the UK and Europe and we are on the lookout for painters and human canvases to join us live on stage.
Questions answered by: Trash of The Red Paintings…