REUBEN HOLLEBON – Faces
aaamusic | On 17, Sep 2013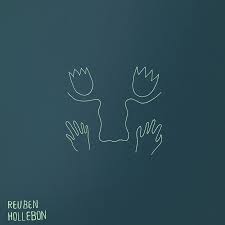 Upon first listening to Reuben Hollebon's single Faces, I found myself saying for what feels like the thousandth time, "not another Ben Howard". It seemed to me that yet another lad with a penchant for picking and a more sensitive soul than most had made his merry way to London town with a guitar on his back and Mumford & Sons on his iPod.
Gladly, it would seem that this anguish was premature, Faces does have more than a hint of Howard to it, but there is also tell of deeper influences at work; Elliot Smith can be heard in the early, breathy verses and Bon Iver is also apparent in Hollebon's falsetto voice as the song builds to its passionate climax.
The track itself has a haunting sound and whilst this is mostly a positive, the occasional echo and strange gargles come across a little over-produced. All in all however, this is an interesting track in a genre that is nowadays so saturated that someone who stands out from the vast meadows of mediocrity – as Reuben Hollebon does – is one to keep an eye on.
Will Pye