BESTIVAL 2013 – Live Review
aaamusic | On 16, Sep 2013
This slideshow requires JavaScript.
Thursday
Early starts seem to be the order of the day as most of Britain decided to haul ass to the Isle of Wight for this year's most fabulous and magical festy outing: Bestival 2013, the year of… well all things aquatic and ship-shape like.
I say early starts only to emphasis that by midday on Besty Thursday, it seemed as though everyone with a ticket had turned up, pitched up and were now drinking! So, who am I to complain about such things…I do as the Romans did and get stuck in with the paying punters and get my afternoon beverage on.
I do think that in the next few years Bestival will become a fully fledged one week outing. We're nearly there already with a Thursday to Monday stretch – it's not beyond the realms of the festival wizards to add an extra day or two. At the moment, Besty Thursday is a full on affair with stages (not the main though!), bars, chuck stalls, fancy dress things, fairground whizzy stuff and loads more all open for us to play on super Besty Thursday – see what I attempted to do there….
We head to the big top to check out Courtney Pine and his amazing flute. It's an acid-jazz mash up with psycho overtones with rasta falvas', and although this guy knows his wind instruments and sure can blow one out, I'm not a fan but can appreciate the expertise, so head out to the back stage bar and salute said Pine with a shot of finest moonshine. Toot! But we did like M.I.A. – she is sassy!
We spend Thursday finding our feet and sussing out where all the nice things are at. We find things – and they are nice.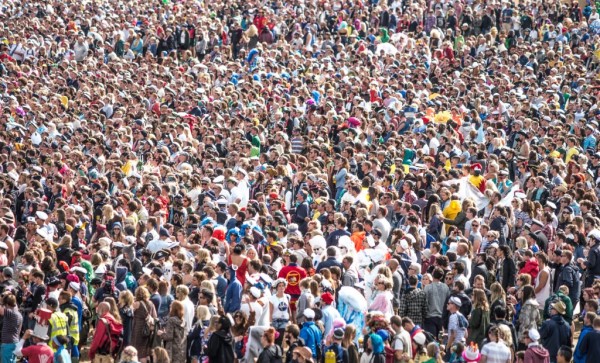 Friday
Friday – Yay! The music starts well early and campers are all in a rush to get to main stage and get their early afternoon rock-on.
The sun it doth shine on Bestival Friday and it is well and truly roasty-toasty at the main stage, pop angst fills the air that is until the mighty Wu-Tang Clan rev up dem funk engines and get the entire Isle bouncin' in the sunshine… I like and, again, toast the funk with a cold drink.
We like Friday, well until the rain comes down… only a bit mind you, but enough to make it a bit chilly… who'd-a-thought!
Besides the chill, today is in fact my favourite day… as we venture forth I get all exited and stuff and jump up-and-down for them Scottish hum-drum types Belle and Sebastian… full of old tunes, new tunes and cheeky innuendo – on form and bloody great!
We're all over the place today – running from stage to stage, bar to bar… but I am very glad I was at the main stage for Flaming Lips… again not a big fan, but this set without a doubt was the highlight of the festival. What a show – fantastic.
Then it was the Fattest of Slim Boys himself – Mr. Norman Cook. I wasn't sure about having a DJ as the main act, but the Fat Boy Slim was jumping around and all animated to the max, that and with a spell binding backdrop of 'V for Vendetta' inspired melange made for a really good and proper bouncy 10th birthday bash for Besty 2013.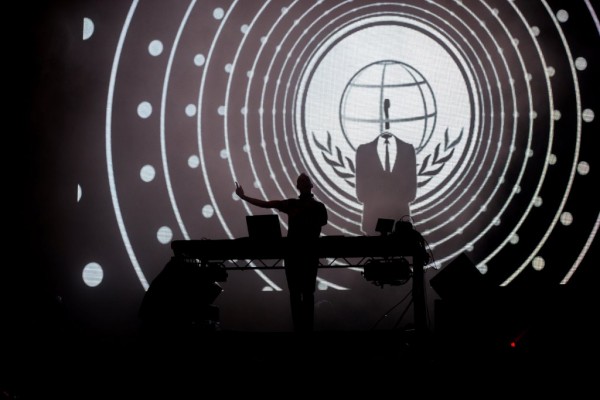 Saturday
Saturday. Yip – rain – yip. Concerned – nope. Let's get our marching pants on, our fancy dress crabs and lobsters attached to our pants and get a flippin' stroll on. Today (for me, not as good as yesterday) is a great day – although a bit chilly. Bands are aplenty, variety is maybe a little on the hip-hop side, but still – a good day ahead.
Highlight for today is watching the Polyphonic Spree cover the Rocky Horror, seen it at Camp Besty, and was well worth another viewing – great tunes, great girls, all wrapped up in a fluffy 'happy' jacket.
Our hip hop homage, starts with The Roots who are getting on a bit, but come out bouncing and continue to jump around like vexed rabbits. Good old school tunes – made me feel all knackered just watching.
The day dwindles on and we find ourselves sat in the most enchanted of forests passing away the hours with the story telling group of thespian types. Fun times were had as we got involved with the Jackanory's whilst all hidden away in our secret camp – with alcohol!
We emerge from our leafy glade and head for the main stage to witness the gathering Scottish hoard (of which I am one) all in a kerfuffle for Franz Ferdinand. We go old school for the first few numbers, which had me doing a bit of the old singing, then it absolutely tips it down in good festival fashion and we run manically to cover. I however see an opportunity and run into the back stage portaloo for a fag and a bit of a sit down. Great choice – double thumbs up!
All that aside, we shrug off the dampness and again, spew forth onto the stage of main-ness to greet the mutha f**in D.O.G.G –  yes kids, the Snoop Dogg. Mr. Dogg seems less than bothered to be headlining tonight and aimlessly wanders around the stage, singing and on the odd occasion raising his arm – but nothing more than that. I was expecting a big shouting, thumping, swearing and smoking display, but sadly it was all a little tame. I did however appreciate the gyrating ladies. Very chic.
We then head up to the port area – but shiver my timbers Bestival, we could not get near the place as 40,000 others had the same idea 30 mins before us. Drinking heavily was the only way to overcome our sadness. It worked.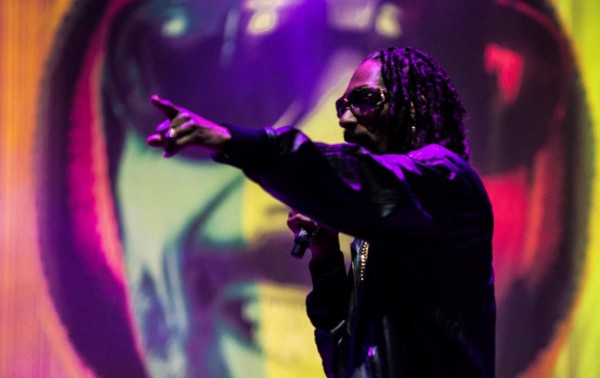 Sunday
Alas, it's Sunday and its raining lots and muddying our shoes and mood. We bounce around a bit, get some tasty breakfast treats and find shelter. Then shortly before 3pm I get a call from them that pay for me, I lower a life raft and make my way back to the shores of reality.
This has got to be the speediest four days I have ever experienced, and four of the most fun filled.We pitched up next to last years friends, we made new friends and we had a great time meeting up with our old team. Thank you Bestival 2013 – your certainly were wet, and very willing. 'Till next year – adjure.
***Aiden, Bruce, Katie, Stevie and the gang – Thanks for having us again. We are and always will be…. your friends (see what i did!)***
Words and photos: David Livingstone