ALUNAGEORGE – Body Music
aaamusic | On 01, Oct 2013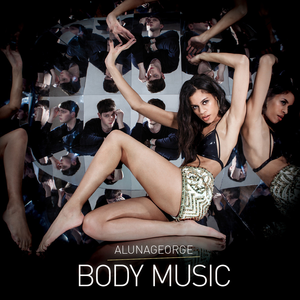 London duo AlunaGeorge released their very much expected debut album not long ago. The killing formula of electro-R'n'B has payed off; with Aluna's baby voice and George's post-dub production, this record becomes  a breath of fresh in an industry saturated with pop nonsense.
'Outlines' is the opening track and Aluna's vocals are captivating from the start, only as much as George's beats. 'Attracting flies', 'Bad Idea', 'Your Love, Your Drums' are the most impressive tracks with super catchy melodies, great vocal samples and impressive drum beats. The list continues with 'Superstar', 'Friends to Lovers', 'Diver' and many others that only show how much AlunaGeorge has to offer.
The lyrics are poppy and straight forward, but without the cheese. The vocals are mellow and sweet, and make a outstanding contrast to Georges rhythmical atmospheres.
Even though the album has some weak, forgettable songs like 'Kaleidoscope Love' and the five bonus tracks of the deluxe version, it is a extremely impressive debut album.
AlunaGeorge are definitely a band with great potential and content. Its simplicity is charming, and although the quality of Aluna and George is undeniable the naivety and innocence stands up in most of their tunes, adding a very interesting ingredient to the mix.
Laura Carvajalino