ROBERT GLASPER EXPERIMENT – Black Radio 2
aaamusic | On 07, Nov 2013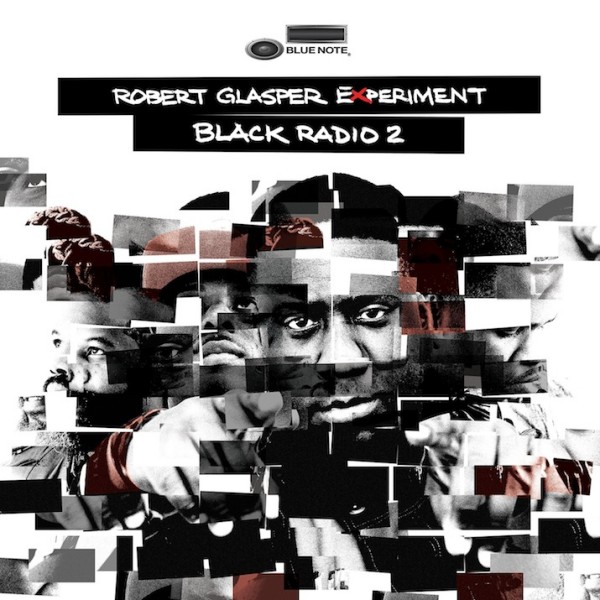 Robert Glasper Experiment's new record Black Radio 2 (out October 28th) is highly anticipated, as is to be expected of the sequel of his 2013 Grammy Award-winning (Best R'n'B Album) Black Radio.
The album features collaborations with well-asserted artists such as Snoop Dogg, Common, Lalah Hathaway, Brandy, Emeli Sandé and more… another treat is the presence of Jill Scott (in 'Calls') and Lupe Fiasco (in 'Persevere' with Snoop Dogg), who together made an absolutely wonderful version of 'Daydreamin' in 2006.
So this "experiment" is not to be listened to as a Robert Glasper's record, but more as a collective work of talented artists from various music backgrounds. Glasper is indeed a talented and inventive jazz pianist, but here he remains more in the shadows, giving nevertheless a strong background throughout this jazz/pop/R'n'B album.
Technically speaking, all the pieces more or less follow the same range of chords, but always revitalising them in a new way, with new arrangements and singers, and therefore new styles. It follows the spirit of what is explained to us at the end of the introductory track, in a speech addressing the war between mainstream and innovation in music, and which tells the audience that the force and appeal of African music is to use repetitive music, though adding a new element at every turn.
Track two, 'I Stand Alone', is a nice punchy song ever-rising in intensity, starting with rapper Common followed in the chorus by Fall Out Boy singer Patrick Stump. It carries a soul and hip hop vibe; and on the thematic perspective, it gives a good introduction to this album where there is a great sense of vulnerability portrayed throughout, as artists share their life experiences dealing with issues like trust, love and the quest of finding one self.
But Glasper does get a little more freedom in his jazz piano play as the album evolves, like for instance in the last part of the sixth calm track 'Trust', or in the ninth track with fast drums'Let It Ride', featuring Norah Jones. Also on track number five, 'No Worries', featuring soul singer Dwele, at 1'42 minutes the song offers a nice modulation which resonates with jazz grids.
The last song, 'Jesus Children of America', featuring Lala Hathaway and Malcolm Jamal-Warner, is a clear tribute to Glasper's mother, Kim Yvette Glasper, who used to take her son to church where he first took interest in playing the piano, and where he was inspired to combine Jazz and Gospel harmonies. It closes this album rightly, which is indeed a quality homage to Black music and talent.
★★★★★
Marguerite Gallorini