SONDURA – We're Here Now
aaamusic | On 23, Nov 2013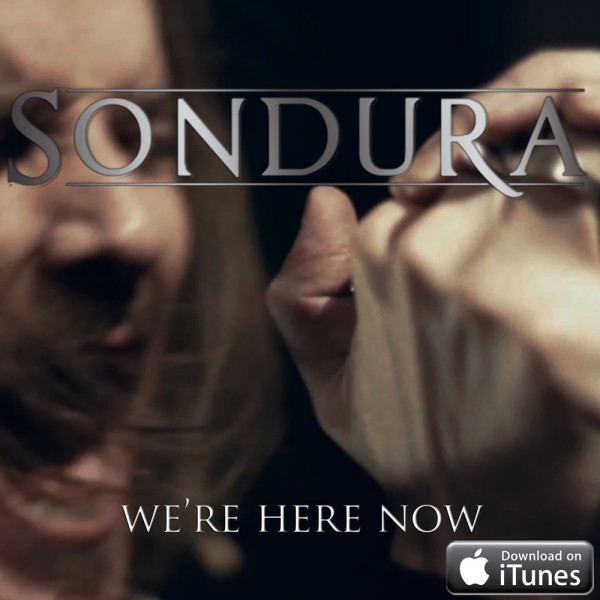 This is a great song. I had to listen to it a few times to fully realise this though. I'm not sure why. Could've been my initial "eww, another band trying to be Nickelback" reaction, but then I realised that they're not trying to be Nickelback. The sound of Sondura goes deeper than that. If you took Alter Bridge, Nickelback and Velvet Revolver, I'm pretty sure you'd end up with Sondura.
'We're Here Now'  has a chorus that you'll be singing for hours, or even days after hearing it only a few times. It's the kind of chorus you can easily picture a crowd singing back to the band their with fists raised sky-high. I can picture this becoming a reality for Sondura in coming years.
Lead vocalist Tom Watson sounds fantastic, with hints of Chad Kroeger and Myles Kennedy shining through. In synch with his voice, 'We're Here Now'  is aggressive yet accessible; heavy enough for the heavy fans, but catchy for those who prefer more commercial music. Just like their influences. I hate to keep referencing them, but they are just so comparable. Which is perhaps Sondura's only downfall; not pushing the boundaries far enough.
Sondura are pros at what they do, but lack in the originality department. However there's absolutely nothing wrong with that, 'We're Here Now' is, in my opinion, a highly underrated single which deserves far more attention.
Jake Parker