SHARON LEWIS – Roses at the Top
aaamusic | On 24, Nov 2013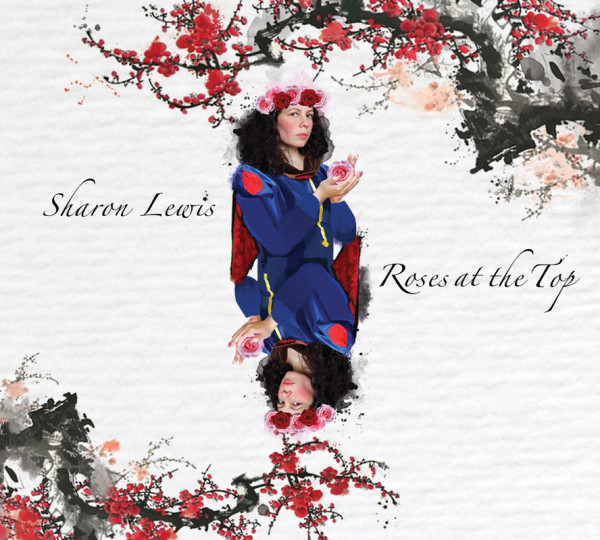 Acclaimed English songwriter Sharon Lewis, an earthy and intimate musician, lives in Brighton in the UK. Once part of folk duo Pooka, she's also collaborated with Orbital, 1 Giant Leap, The Climbers and Anais Mitchell.
Her new solo album Roses at the Top, released on 25th November, 2013, is the result of much dedication and eclectic influences. These are songs about love, change, searching, yearning and discovery, accompanied by pastoral images of leaves, birds, roses and cherries. Mostly arranged for piano, there are many other instruments:  flute, harp, trumpet, cello, guitar, violin, mandolin, clarinet, ukulele and harmonica.
'In That Way' ,a search for knowledge and acceptance, is followed by the spiritual folk hymn 'Kings And Queens'. The cheerful and colourful 'Morning Song' reveals a lighter side to getting up on a cold morning, whilst the relaxed, bluesy and tender 'Sweetheart' is poetic and catchy. 'Waiting Game', with its rousing chorus, has thoughtful and reflective verses.
Sharon has a singing style which appears calm, gentle and expressive but also fragile and delicate. When she sings there's almost a childish innocence about her and the minimal production helps draw attention to the soothing, emotional lyrics. Gradually you find yourself taken higher and the climb to find the smell of 'roses at the top' feels worthwhile.
Anthony Weightman